Can Supplier Consolidation Truly Save Cash?
PurchTips edition #222
By Charles Dominick, SPSM, SPSM2, SPSM3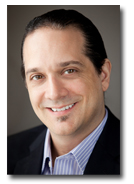 Is Savings Through Supplier Consolidation A Myth?
Reducing the number of suppliers they do business with is a common procurement department goal. Driving it is the belief that supplier consolidation saves money.

But does supplier consolidation truly save money?

The answer is "maybe." Simply reducing the number of suppliers you use does not, by itself, save money. Supplier consolidation only saves money when at least one of the following three results is realized:

Result #1 - Headcount is reduced. Procurement, accounts payable, and receiving staff all deal with suppliers. So having fewer suppliers to deal with should mean that a proportional decrease in headcount - and, thus, personnel costs - is warranted, right? You may argue that having fewer suppliers will free up procurement professionals to do more strategic work. And your thinking would be safe if Result #2 is true.

Result #2 - The consolidated spend is leveraged and lower prices are negotiated. It's Procurement 101: the more volume of business you do with a supplier, the higher discounts you should be eligible for. With the same volume being supplied by fewer suppliers, you should be pushing for and receiving lower prices.

Result #3 - Work billed on a per-supplier basis is reduced. I can't think of many examples where you incur and can associate a common cost with each supplier. One thing that comes to mind is the pending legislation in the USA that will require businesses to file a 1099 form for every supplier with whom they spend $600 or more per year. Companies are likely to outsource this annual work. So, because there is a specific task done for each supplier, fewer suppliers will mean fewer tasks done which will mean lower costs.

It should now be clear that supplier consolidation is a means to an end, not an end in itself. If you have implemented, or are considering implementing, a supplier consolidation goal, be sure to have a plan on how you will direct your supplier consolidation to produce these results. If you are just doing supplier consolidation for the sake of having a lower number of suppliers, you're doing it for the wrong reason.
Do You Want a More Rewarding Procurement Career?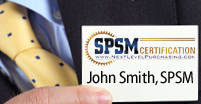 Are you tired of not getting enough opportunities, respect, and money out of your procurement career? Well, guess what? Nothing will change unless you take action towards becoming a world-class procurement professional.
Earning your SPSM® Certification is the action to take if you want to bring the most modern procurement practices into your organization and achieve your career potential. Download the SPSM® Certification Guide today to learn how to get started on your journey to a more rewarding procurement career!
Need Better Performance From Your Procurement Team?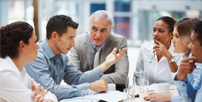 Are you a procurement leader whose team isn't achieving the results you know are possible? Maybe it's not enough cost savings. Or frustrating performance from the supply base. Or dissatisfied internal customers.
You need a performance improvement plan that's easy to implement and quick to produce results. The NLPA can help.
Download our whitepaper "The Procurement Leader's Guide To A More Successful Team." You'll learn the 7 steps for transforming your staff into a results-producing, world-class procurement team.
Are You Getting The Most Out of Your NLPA Membership?
Members of the NLPA get more than just articles like this by email. As a member, you also get access to:
The Procurement Training & Certification Starter Kit
The latest Purchasing & Supply Management Salaries Report
Leading-Edge Supply Management™ magazine
Members-only webinars 10x per year
And more!
If you haven't been taking advantage of these benefits, why not log in and start now?
Copyright 2011. This article is the property of Next Level Purchasing and may not be copied or republished in any form without the express written consent of Next Level Purchasing.
Click here to request republishing permission.