Identifying Supplier Alliance Candidates
PurchTips edition #56
How Do You Know Which Suppliers To Target?
A supplier alliance is a special, formalized relationship with a supplier - a relationship reserved for an extremely limited number of suppliers. It's characterized by collaboration that results in mutual successes not achievable otherwise.
You may pursue a supplier alliance to realize one or more of the following benefits:
To assure continuity of supply in a tight market
To achieve significant reduction in the cost of doing business, of which price is only one component
To attain a flexible and responsive source of supply when demand changes unexpectedly or dramatically
To access expertise that will contribute to innovation
To improve your organization's quality or operations
Deciding on alliance partners involves two variables: (1) difficulty of obtaining supply and (2) importance to your organization's mission. Here's one way to identify candidates for supplier alliances...Calculate Supply and Importance Scores for each major supplier as follows:
| | |
| --- | --- |
| Supply Score | Importance Score |
| 1 Point if there are many sources for the product/service, short lead times, and predictable availability | 1 Point if your organization could fulfill its obligations to its customers without the product/service |
| 2 Points if there are few sources, occasional long lead times, and sometimes unpredictable availability | 2 Points if the product/service supports the production of a product or provision of a service, but is not directly incorporated into the final product/service |
| 3 Points if there are one or two sources, frequent long lead times, and always unpredictable availability | 3 Points if the product or service is directly incorporated into the final product/service |
Multiply these two scores together for a Total Score. Suppliers who have a Total Score of 9 are excellent candidates for supplier alliances. These suppliers warrant more attention, closer collaboration, and vision sharing for future success.
Do You Want a More Rewarding Procurement Career?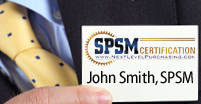 Are you tired of not getting enough opportunities, respect, and money out of your procurement career? Well, guess what? Nothing will change unless you take action towards becoming a world-class procurement professional.
Earning your SPSM® Certification is the action to take if you want to bring the most modern procurement practices into your organization and achieve your career potential. Download the SPSM® Certification Guide today to learn how to get started on your journey to a more rewarding procurement career!
Need Better Performance From Your Procurement Team?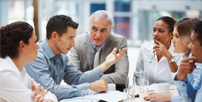 Are you a procurement leader whose team isn't achieving the results you know are possible? Maybe it's not enough cost savings. Or frustrating performance from the supply base. Or dissatisfied internal customers.
You need a performance improvement plan that's easy to implement and quick to produce results. The NLPA can help.
Download our whitepaper "The Procurement Leader's Guide To A More Successful Team." You'll learn the 7 steps for transforming your staff into a results-producing, world-class procurement team.
Are You Getting The Most Out of Your NLPA Membership?
Members of the NLPA get more than just articles like this by email. As a member, you also get access to:
The Procurement Training & Certification Starter Kit
The latest Purchasing & Supply Management Salaries Report
Leading-Edge Supply Management™ magazine
Members-only webinars 10x per year
And more!
If you haven't been taking advantage of these benefits, why not log in and start now?
Copyright 2004. This article is the property of Next Level Purchasing and may not be copied or republished in any form without the express written consent of Next Level Purchasing.
Click here to request republishing permission.
By Charles Dominick, SPSM, SPSM2, SPSM3
Other Editions of PurchTips:
---