Supplier Collaboration, Development, More
PurchTips edition #291
By Charles Dominick, SPSM, SPSM2, SPSM3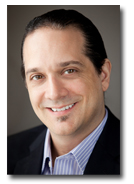 Do You Know These Supplier-Related Definitions?
As a procurement professional in the modern world, you should be constantly examining your supply base for improvements. These improvements can range from working closely with your suppliers for mutual profit boosting to simply redirecting business from one supplier to another.

There are four different general approaches to managing the supply base. I'll define those for you in this edition of PurchTips:

Supplier Collaboration. Supplier collaboration means working with decision-makers at a supplier to determine improvements that can be made that will have a measurable, positive financial impact for both organizations. An example of supplier collaboration would be jointly redesigning a product that a supplier custom manufactures for your organization.

Supplier Development. Supplier development means devoting some of your organization's resources to a project that develops a supplier's capabilities or expertise beyond current levels. An example of supplier development would be "loaning" a supplier one of your organization's engineers to help the supplier implement Lean Manufacturing techniques.

Supplier Management. Supplier management means collecting metrics about a supplier's performance for your organization, sharing those metrics with the supplier, and discussing and implementing ways that the supplier can improve its performance as measured by those metrics.

Supplier Rationalization. Supplier rationalization means reducing the number of suppliers by consolidating purchases with fewer suppliers. An example of supplier rationalization would be purchasing janitorial supplies from your office supply vendor rather than a separate janitorial supply vendor.

Now, you will not need to use each of these approaches with each of your suppliers. In the next edition of PurchTips, I will teach you how to develop a supplier stratification model that will guide you in deciding which approach to employ with each supplier.
Do You Want a More Rewarding Procurement Career?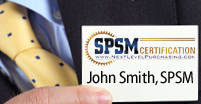 Are you tired of not getting enough opportunities, respect, and money out of your procurement career? Well, guess what? Nothing will change unless you take action towards becoming a world-class procurement professional.
Earning your SPSM® Certification is the action to take if you want to bring the most modern procurement practices into your organization and achieve your career potential. Download the SPSM® Certification Guide today to learn how to get started on your journey to a more rewarding procurement career!
Need Better Performance From Your Procurement Team?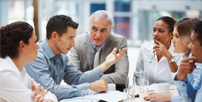 Are you a procurement leader whose team isn't achieving the results you know are possible? Maybe it's not enough cost savings. Or frustrating performance from the supply base. Or dissatisfied internal customers.
You need a performance improvement plan that's easy to implement and quick to produce results. The NLPA can help.
Download our whitepaper "The Procurement Leader's Guide To A More Successful Team." You'll learn the 7 steps for transforming your staff into a results-producing, world-class procurement team.
Are You Getting The Most Out of Your NLPA Membership?
Members of the NLPA get more than just articles like this by email. As a member, you also get access to:
The Procurement Training & Certification Starter Kit
The latest Purchasing & Supply Management Salaries Report
Leading-Edge Supply Management™ magazine
Members-only webinars 10x per year
And more!
If you haven't been taking advantage of these benefits, why not log in and start now?
Copyright 2013. This article is the property of Next Level Purchasing and may not be copied or republished in any form without the express written consent of Next Level Purchasing.
Click here to request republishing permission.