Trend Alert: The Supplier Code of Conduct
PurchTips edition #97
By Charles Dominick, SPSM, SPSM2, SPSM3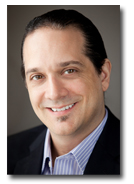 Who Is Using A Supplier Code of Conduct?
Today more than ever, the public judges a business by the companies with whom it spends its money. And such judgments are usually negative in nature.
Actress Pam Anderson rallied supporters to boycott the KFC food chain, claiming that KFC used suppliers that abused animals. Sony's CEO was publicly vilified for Sony advertising on the obscene TV show "Nip/Tuck."
This means that your work is under more scrutiny and can have a bigger impact on your organization than ever. Smart purchasers know this and their collective actions have spawned a new trend: the supplier code of conduct.
A simple Google search will link you to many supplier codes of conduct from top companies like HP, Pizza Hut, Federated Department Stores, Apple, Hallmark, and countless others in a variety of industries. Is there a reason for you not to use a supplier code of conduct?
If you want to quickly write a supplier code of conduct, let me save you some time. While an infinite number of items can be addressed in a supplier code of conduct, here are the ten most commonly addressed points:

All employment must be freely chosen
All employees must be a specified age
All employees must work less than a specified number of hours per week
The supplier must comply with wage laws
All employees must receive humane treatment
The supplier may not be discriminatory in its employment decisions
The supplier's facility must meet safety standards
The supplier must have a plan for emergencies
The supplier must notify its employees of the applicable supplier code of conduct
The supplier's compliance with the supplier code of conduct is subject to audit
Do You Want a More Rewarding Procurement Career?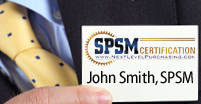 Are you tired of not getting enough opportunities, respect, and money out of your procurement career? Well, guess what? Nothing will change unless you take action towards becoming a world-class procurement professional.
Earning your SPSM® Certification is the action to take if you want to bring the most modern procurement practices into your organization and achieve your career potential. Download the SPSM® Certification Guide today to learn how to get started on your journey to a more rewarding procurement career!
Need Better Performance From Your Procurement Team?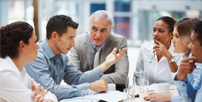 Are you a procurement leader whose team isn't achieving the results you know are possible? Maybe it's not enough cost savings. Or frustrating performance from the supply base. Or dissatisfied internal customers.
You need a performance improvement plan that's easy to implement and quick to produce results. The NLPA can help.
Download our whitepaper "The Procurement Leader's Guide To A More Successful Team." You'll learn the 7 steps for transforming your staff into a results-producing, world-class procurement team.
Are You Getting The Most Out of Your NLPA Membership?
Members of the NLPA get more than just articles like this by email. As a member, you also get access to:
The Procurement Training & Certification Starter Kit
The latest Purchasing & Supply Management Salaries Report
Leading-Edge Supply Management™ magazine
Members-only webinars 10x per year
And more!
If you haven't been taking advantage of these benefits, why not log in and start now?
Copyright 2006. This article is the property of Next Level Purchasing and may not be copied or republished in any form without the express written consent of Next Level Purchasing.
Click here to request republishing permission.