Surprise Supplier Audits: Pros, Cons, Ideas
PurchTips edition #267
By Charles Dominick, SPSM, SPSM2, SPSM3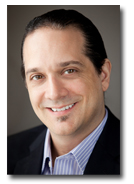 Should You Be Doing Surprise Supplier Audits?
A very controversial procurement practice is the surprise supplier audit. A surprise supplier audit is when a buying organization's team shows up at a supplier's facility, without notice, to evaluate the supplier's degree of compliance with contractual requirements such as safety practices, non-use of child labor, etc.

This practice is controversial because it has advantages (pros) as well as disadvantages (cons). Here are some of those pros and cons as well as some ideas for you if you are considering conducting surprise supplier audits.

Pros:
Audits can mitigate risks because you are there to ensure that the supplier is performing as required. Lax oversight too often leads to lax compliance.
Scheduled audits give suppliers the time to hide evidence of non-compliance, giving you the false perception that everything is being done properly.
If there was a scandal about a supplier's practices, the public and the media would look for evidence that your organization "turned a blind eye" towards supplier violations. With a history of conducting surprise supplier audits, your organization has the defense that it worked to prevent such violations.
Cons:
Suppliers subjected to surprise audits may feel untrusted and, in certain cultures, this may stand in the way of your organization having collaborative relationships that could lead to more success.
Suppliers who easily accept surprise audits from multiple customers may be forced into behavior that renders their security practices vulnerable, which should concern you if that supplier possesses any of your organization's proprietary information.
Ideas:
In contracts, include language that permits you to conduct audits without notice. Because the ultimate goal is not to catch your supplier doing something wrong - it is to persuade your supplier to do the right thing... even when you're not watching!
More on my blog at: http://tinyurl.com/b8os4p9
Do You Want a More Rewarding Procurement Career?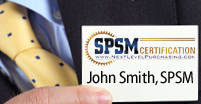 Are you tired of not getting enough opportunities, respect, and money out of your procurement career? Well, guess what? Nothing will change unless you take action towards becoming a world-class procurement professional.
Earning your SPSM® Certification is the action to take if you want to bring the most modern procurement practices into your organization and achieve your career potential. Download the SPSM® Certification Guide today to learn how to get started on your journey to a more rewarding procurement career!
Need Better Performance From Your Procurement Team?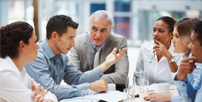 Are you a procurement leader whose team isn't achieving the results you know are possible? Maybe it's not enough cost savings. Or frustrating performance from the supply base. Or dissatisfied internal customers.
You need a performance improvement plan that's easy to implement and quick to produce results. The NLPA can help.
Download our whitepaper "The Procurement Leader's Guide To A More Successful Team." You'll learn the 7 steps for transforming your staff into a results-producing, world-class procurement team.
Are You Getting The Most Out of Your NLPA Membership?
Members of the NLPA get more than just articles like this by email. As a member, you also get access to:
The Procurement Training & Certification Starter Kit
The latest Purchasing & Supply Management Salaries Report
Leading-Edge Supply Management™ magazine
Members-only webinars 10x per year
And more!
If you haven't been taking advantage of these benefits, why not log in and start now?
Copyright 2012. This article is the property of Next Level Purchasing and may not be copied or republished in any form without the express written consent of Next Level Purchasing.
Click here to request republishing permission.