Starting A Supplier Diversity Program
PurchTips edition #95
By Charles Dominick, SPSM, SPSM2, SPSM3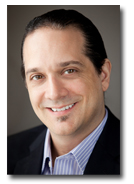 Should You Start A Supplier Diversity Program?
An increasingly popular purchasing practice is the implementation of supplier diversity programs.

Supplier diversity means using suppliers from different "categories." These categories are usually based on the ownership characteristics of suppliers.

Some organizations have categories such as veteran-owned businesses, woman-owned businesses, minority-owned businesses, and majority-owned businesses. Other categories can be based on supplier size (small vs. large businesses). A category for suppliers located in economically distressed areas is also common.

Organizations starting supplier diversity programs seek to include among their supplier base those suppliers who fall into certain categories that might have been historically disadvantaged for social or other reasons.

So why should you consider starting a supplier diversity program? Here are four reasons why others do:

Their organizations have a diverse customer base. By showing support for the demographic groups of its customers, an organization hopes to strengthen its appeal to them.
Their organizations serve customers that support supplier diversity. Companies that are committed to supplier diversity don't just select diverse suppliers. They require their suppliers to support supplier diversity.
The government may require it. When an organization accepts a grant or contract from the government, that organization may be required to subcontract a portion of the award to diverse suppliers.
Their organizations want to demonstrate social responsibility. Many organizations voluntarily utilize a diverse supplier base because the leadership feels that it is the right thing to do for society and the community.
Though it is a welcome approach, starting a supplier diversity program has its challenges. In a future edition of PurchTips, you'll hear about these challenges from experts and learn how to overcome them.
Do You Want a More Rewarding Procurement Career?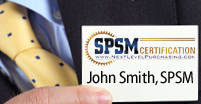 Are you tired of not getting enough opportunities, respect, and money out of your procurement career? Well, guess what? Nothing will change unless you take action towards becoming a world-class procurement professional.
Earning your SPSM® Certification is the action to take if you want to bring the most modern procurement practices into your organization and achieve your career potential. Download the SPSM® Certification Guide today to learn how to get started on your journey to a more rewarding procurement career!
Need Better Performance From Your Procurement Team?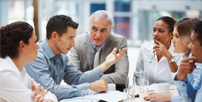 Are you a procurement leader whose team isn't achieving the results you know are possible? Maybe it's not enough cost savings. Or frustrating performance from the supply base. Or dissatisfied internal customers.
You need a performance improvement plan that's easy to implement and quick to produce results. The NLPA can help.
Download our whitepaper "The Procurement Leader's Guide To A More Successful Team." You'll learn the 7 steps for transforming your staff into a results-producing, world-class procurement team.
Are You Getting The Most Out of Your NLPA Membership?
Members of the NLPA get more than just articles like this by email. As a member, you also get access to:
The Procurement Training & Certification Starter Kit
The latest Purchasing & Supply Management Salaries Report
Leading-Edge Supply Management™ magazine
Members-only webinars 10x per year
And more!
If you haven't been taking advantage of these benefits, why not log in and start now?
Copyright 2006. This article is the property of Next Level Purchasing and may not be copied or republished in any form without the express written consent of Next Level Purchasing.
Click here to request republishing permission.