Negotiating Your Spot Buys
PurchTips edition #307
By Charles Dominick, SPSM, SPSM2, SPSM3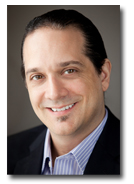 Do Suppliers Refuse To Budge On Your Spot Buys?
Spot buys are one-time purchases of items. It's a noble pursuit to negotiate pricing for a spot buy. But repetitively-used suppliers will detect your negotiating patterns. If you place orders even when they don't concede a discount, you'll have a hard time achieving consistent cost savings on these spot buys.
But it's not hopeless! Here are some tips for achieving cost savings when suppliers have figured out your spot buy negotiation game.
Turn multiple spot buys into "one big buy." Don't think of each purchase order as the subject of a separate negotiation. Think of the total supplier relationship as the subject of one negotiation. Negotiate annual or multi-year contracts covering all purchases from frequently used suppliers, even if you buy different items with each order. Negotiate a standard discount-from-list or markup-from-cost to be applied to all items bought through the contract term, creating the feel of one big deal. The higher the monetary value of a decision, the more flexible suppliers usually are.
Utilize competition as much as you can. If your suppliers know that they'll get your orders without them conceding a discount, then you are failing to leverage competition. Even if you are doing spot buys while putting together your "one big buy" plan, you can still get quotes from multiple suppliers. Be sure to use documents that make it clear that suppliers will be competing for the order. Sometimes buyers can fall into the trap of only requesting pricing from suppliers they know. There are a world of suppliers out there... don't be bashful about finding new sources that can help you decrease cost and improve performance!
Negotiate annual volume rebates. In lieu of or in addition to tip #1, tell your suppliers that you want to become closer partners with a smaller set of suppliers. You are seeking an annual volume rebate as an incentive to keep them in your consolidated supply base. You can set a few thresholds of spend targets and the supplier will pay your organization a rebate depending on the volume that you hit. The first threshold should be slightly above what you are spending with them annually. For example, if you currently spend $95,000 and you hit $100,000 in annual spend under the new agreement, the supplier will rebate your organization 1%. If you hit $200,000, the supplier will rebate your organization 1.5%. If you with $300,000, the supplier will rebate your organization 2%. This creates a win-win atmosphere around the negotiation – the supplier sells more and you save more.
Do You Want a More Rewarding Procurement Career?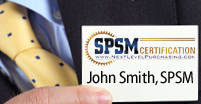 Are you tired of not getting enough opportunities, respect, and money out of your procurement career? Well, guess what? Nothing will change unless you take action towards becoming a world-class procurement professional.
Earning your SPSM® Certification is the action to take if you want to bring the most modern procurement practices into your organization and achieve your career potential. Download the SPSM® Certification Guide today to learn how to get started on your journey to a more rewarding procurement career!
Need Better Performance From Your Procurement Team?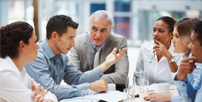 Are you a procurement leader whose team isn't achieving the results you know are possible? Maybe it's not enough cost savings. Or frustrating performance from the supply base. Or dissatisfied internal customers.
You need a performance improvement plan that's easy to implement and quick to produce results. The NLPA can help.
Download our whitepaper "The Procurement Leader's Guide To A More Successful Team." You'll learn the 7 steps for transforming your staff into a results-producing, world-class procurement team.
Are You Getting The Most Out of Your NLPA Membership?
Members of the NLPA get more than just articles like this by email. As a member, you also get access to:
The Procurement Training & Certification Starter Kit
The latest Purchasing & Supply Management Salaries Report
Leading-Edge Supply Management™ magazine
Members-only webinars 10x per year
And more!
If you haven't been taking advantage of these benefits, why not log in and start now?
Copyright 2014. This article is the property of Next Level Purchasing and may not be copied or republished in any form without the express written consent of Next Level Purchasing.
Click here to request republishing permission.