Are Advanced Sourcing Tools For You?
PurchTips edition #242
By Charles Dominick, SPSM, SPSM2, SPSM3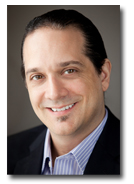 Have You Researched The Latest Sourcing Tools?
For modern sourcing, leading companies have gone beyond the basic reverse auction and are making use of advanced sourcing tools to drive reduced costs, improved profits, and competitive advantage. Here are five types of advanced sourcing tools available today:
Sourcing Optimization - "The whole idea behind optimization is that rather than force suppliers to bid... on set criteria [and] set lot structures, that you begin to invite creativity into the process," according to Jason Busch, Founder of Azul Partners and Editor of spendmatters.com. With creative bid data captured, "you can run your own constraints against them and you can run scenarios and drive outcomes from them."
Commodity Management - Hedging is the practice of agreeing on a commodity purchase price for a future delivery in order to achieve cost certainty in a volatile pricing environment. Busch advises that commodity management tools "can help you better forecast and model where prices might go" and simplify compliance with hedging-related accounting rules.
Savings Tracking & Forecasting - Savings tracking and forecasting tools don't just identify what you might save - they track the money that is actually saved. Busch says that these tools also help procurement and finance teams answer questions like "How do we measure savings? How should savings affect budgets? And then how do we forecast savings and cash accordingly?"
Direct Materials Supplier Collaboration - "There are lots of platforms [which] tie together... the engineering, sourcing, and supplier collaboration side for direct materials," states Busch. He cites collaborating on material substitutions as just one example where direct materials supplier collaboration tools are used.
Total Cost Modeling - When buying direct materials globally, there are many components of total cost from packaging costs to duties to freight fees to inventory carrying costs and more. "We've got to look at all these factors together and be able to create these total cost models," says Busch. While building such models in Excel is possible, Busch notes that total cost modeling tools can facilitate "doing it within a sourcing context."
Do You Want a More Rewarding Procurement Career?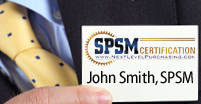 Are you tired of not getting enough opportunities, respect, and money out of your procurement career? Well, guess what? Nothing will change unless you take action towards becoming a world-class procurement professional.
Earning your SPSM® Certification is the action to take if you want to bring the most modern procurement practices into your organization and achieve your career potential. Download the SPSM® Certification Guide today to learn how to get started on your journey to a more rewarding procurement career!
Need Better Performance From Your Procurement Team?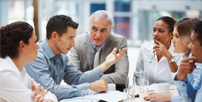 Are you a procurement leader whose team isn't achieving the results you know are possible? Maybe it's not enough cost savings. Or frustrating performance from the supply base. Or dissatisfied internal customers.
You need a performance improvement plan that's easy to implement and quick to produce results. The NLPA can help.
Download our whitepaper "The Procurement Leader's Guide To A More Successful Team." You'll learn the 7 steps for transforming your staff into a results-producing, world-class procurement team.
Are You Getting The Most Out of Your NLPA Membership?
Members of the NLPA get more than just articles like this by email. As a member, you also get access to:
The Procurement Training & Certification Starter Kit
The latest Purchasing & Supply Management Salaries Report
Leading-Edge Supply Management™ magazine
Members-only webinars 10x per year
And more!
If you haven't been taking advantage of these benefits, why not log in and start now?
Copyright 2011. This article is the property of Next Level Purchasing and may not be copied or republished in any form without the express written consent of Next Level Purchasing.
Click here to request republishing permission.