Top 10 Purchasing Changes In 10 Years
PurchTips edition #143
By Charles Dominick, SPSM, SPSM2, SPSM3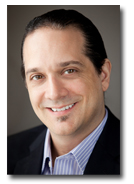 How Are Purchasing & Sourcing Different Today?
The new year's arrival made me ponder how purchasing in 2008 differs from purchasing in 1998. Here are the top 10 purchasing changes in those 10 years.

10. Technology Proliferated. Today, eProcurement and eSourcing are two of the most useful practices in purchasing. Ten years ago, those terms were unheard of.

9. Center-Led Procurement Arrived. In 1998, even top purchasing departments processed purchase orders. Today, purchasing departments aim to centralize the supplier selection process, not transactions, which are delegated to end users or outsourced.

8. Purchasing Grabbed More Spend. When purchasing departments deliver results, management seeks more spend that Purchasing can positively impact. Once sourced by other departments, categories like fleet management, benefits, and travel services are now sourced by Purchasing.

7. Social Responsibility Became A Top Priority. Whether for philanthropy or to avoid media scandals, management counts on Purchasing more than ever to buy from diverse suppliers, make environmentally-conscious decisions, and do business ethically.

6. Measurement Was Mandated. With the potential of smart purchasing widely known, senior management more strictly holds their purchasing departments accountable for results. The use of purchasing metrics and dashboards is now commonplace.

5. Strategic Sourcing Went DIY. In the '90's, strategic sourcing was done mostly by consulting firms hired to help companies reduce spend. Today, many companies have their own refined and documented in-house strategic sourcing processes.

4. Supplier Roles Expanded. In 1998, there was talk about "partnering" with suppliers. Today, there's action. Top purchasing departments actively develop their suppliers and look to the supply base for ideas, better performance, and innovation.

3. Global Sourcing Went Mainstream. Ten years ago, only the progressive companies were searching abroad for suppliers. Now, in some countries, it is difficult to find products manufactured domestically.

2. The CPO Position Got Adopted. This past year alone, I've encountered an unprecedented number of folks with the title "Chief Procurement Officer."

1. The Supply Chain Was Recognized. In the last decade, companies more closely analyzed the way material flows into, through, and out of the organization. This "supply chain" focus has those who once just placed orders now responsible for inventory, warehousing, outbound logistics, and distribution.
Do You Want a More Rewarding Procurement Career?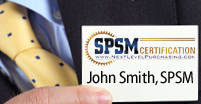 Are you tired of not getting enough opportunities, respect, and money out of your procurement career? Well, guess what? Nothing will change unless you take action towards becoming a world-class procurement professional.
Earning your SPSM® Certification is the action to take if you want to bring the most modern procurement practices into your organization and achieve your career potential. Download the SPSM® Certification Guide today to learn how to get started on your journey to a more rewarding procurement career!
Need Better Performance From Your Procurement Team?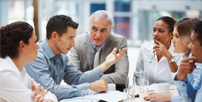 Are you a procurement leader whose team isn't achieving the results you know are possible? Maybe it's not enough cost savings. Or frustrating performance from the supply base. Or dissatisfied internal customers.
You need a performance improvement plan that's easy to implement and quick to produce results. The NLPA can help.
Download our whitepaper "The Procurement Leader's Guide To A More Successful Team." You'll learn the 7 steps for transforming your staff into a results-producing, world-class procurement team.
Are You Getting The Most Out of Your NLPA Membership?
Members of the NLPA get more than just articles like this by email. As a member, you also get access to:
The Procurement Training & Certification Starter Kit
The latest Purchasing & Supply Management Salaries Report
Leading-Edge Supply Management™ magazine
Members-only webinars 10x per year
And more!
If you haven't been taking advantage of these benefits, why not log in and start now?
Copyright 2008. This article is the property of Next Level Purchasing and may not be copied or republished in any form without the express written consent of Next Level Purchasing.
Click here to request republishing permission.