Purchasing, Social Responsibility, & Animals
PurchTips edition #136
By Charles Dominick, SPSM, SPSM2, SPSM3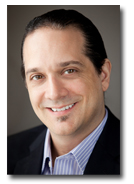 What's Next In Socially Responsible Purchasing?
Socially responsible purchasing is a hot trend these days but there's one topic that's been sorely missing from every set of socially responsible purchasing guidelines I've seen. Today, I'll break new ground and give you a glimpse into the future of socially responsible purchasing by addressing that missing topic.

When I reveal the topic, don't stop reading and think that it doesn't affect your buying. You'll be surprised as you read on. So what is that topic? Animal welfare.

This aspect of socially responsible purchasing will escalate soon for many reasons. One is that the media has become very interested in exposing animal cruelty scandals. Another is that today's youth increasingly factor animal rights into their consumer choices.

The increased exposure of animal cruelty is resulting in pressure on executives to eliminate the atrocities that corporate spend supports. That pressure will prompt edicts to adopt animal-friendly purchasing practices.
In an exclusive interview with me, Stephanie Downs, the Director of Corporate Affairs for People for the Ethical Treatment of Animals (PETA) - a large animal rights organization - identified many spend categories that potentially involve animals. Three present in nearly every supply chain are: leather furniture, leather laptop bags, and cleaning supplies that involve animal testing.
Downs says that "Many people think that leather is a byproduct of the meat industry and that is simply not true." She says that animals used for leather suffer a grueling transportation during which they are often deprived of food and water and their handlers "will break their tails (and) rub cayenne pepper in their eyes to get them going." Upon reaching the slaughterhouse, the animals' throats are slit and they are often skinned alive.
For some cleaning supplies, Downs shares that animals are unnecessarily "forced to swallow or inhale massive quantities of a test substance or endure the pain of having their eyes or skin chemically burned."

Downs named many companies that have adopted animal-friendly purchasing practices including Whole Foods who includes quality of animal welfare programs as a point in their supplier rating system.

Downs suggested four simple steps for launching an animal-friendly purchasing program:
Survey suppliers about their animal testing practices and how they monitor their suppliers' animal testing
Start with a specific area in which to adopt a no-animal-testing and/or no-fur policy
Give purchasing preference to suppliers that provide synthetic alternatives and no animal testing
Conduct unannounced audits to determine if your suppliers are engaged in animal-friendly practices
Do You Want a More Rewarding Procurement Career?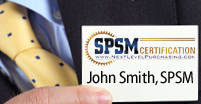 Are you tired of not getting enough opportunities, respect, and money out of your procurement career? Well, guess what? Nothing will change unless you take action towards becoming a world-class procurement professional.
Earning your SPSM® Certification is the action to take if you want to bring the most modern procurement practices into your organization and achieve your career potential. Download the SPSM® Certification Guide today to learn how to get started on your journey to a more rewarding procurement career!
Need Better Performance From Your Procurement Team?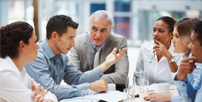 Are you a procurement leader whose team isn't achieving the results you know are possible? Maybe it's not enough cost savings. Or frustrating performance from the supply base. Or dissatisfied internal customers.
You need a performance improvement plan that's easy to implement and quick to produce results. The NLPA can help.
Download our whitepaper "The Procurement Leader's Guide To A More Successful Team." You'll learn the 7 steps for transforming your staff into a results-producing, world-class procurement team.
Are You Getting The Most Out of Your NLPA Membership?
Members of the NLPA get more than just articles like this by email. As a member, you also get access to:
The Procurement Training & Certification Starter Kit
The latest Purchasing & Supply Management Salaries Report
Leading-Edge Supply Management™ magazine
Members-only webinars 10x per year
And more!
If you haven't been taking advantage of these benefits, why not log in and start now?
Copyright 2007. This article is the property of Next Level Purchasing and may not be copied or republished in any form without the express written consent of Next Level Purchasing.
Click here to request republishing permission.