Smart Negotiation For Small Purchases
PurchTips edition #308
By Charles Dominick, SPSM, SPSM2, SPSM3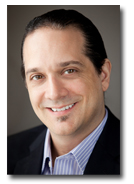 How Smart Is It To Negotiate A Small-Value Order?
Have you ever said to yourself, "I'm not going to negotiate that purchase – it's not worth my time?"
If so, you're not alone. Every day, buyers place small-value orders at list price without negotiating them. Many of those same buyers reserve their time for negotiating larger purchases or more strategic activities.
And directing more time towards activities with the biggest return on investment (ROI) is indeed noble. But ignoring easy opportunities to add to your cost savings total isn't always smart.
For example, if you could save your organization $50 (US) by devoting two minutes of your time to doing so, would you spend the time doing it? If not, consider that the ROI of your time would be equivalent to a rate of $1,500 per hour. Do you get paid $1,500 per hour or more? If not, then utilizing those two minutes to save money produces a positive ROI for your employer.
Obviously, you need to accomplish your highest priorities first. But, while big negotiations require lots of planning, small purchase negotiations sometimes just require that you ask one simple question that results in savings. Here are examples of questions I've used to quickly achieve small savings that have added up over the long term.
How much flexibility do you have with your price?
What discounts are available to my organization?
What's the lowest price you or your manager are able to offer me?
I can't even count the number of times that I've gotten a response like "I can give you a 10% discount." So, in mere seconds, money was saved for my employers in situations where I may have felt too busy to "negotiate."
Try one of these questions the next time that you are tempted to say that negotiating a small-value order isn't worth it. Also, if you have internal customers who place their own small-value orders and aren't exactly professional negotiators, share these questions with them to help them save money, too.
Do You Want a More Rewarding Procurement Career?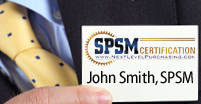 Are you tired of not getting enough opportunities, respect, and money out of your procurement career? Well, guess what? Nothing will change unless you take action towards becoming a world-class procurement professional.
Earning your SPSM® Certification is the action to take if you want to bring the most modern procurement practices into your organization and achieve your career potential. Download the SPSM® Certification Guide today to learn how to get started on your journey to a more rewarding procurement career!
Need Better Performance From Your Procurement Team?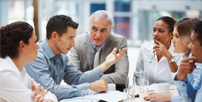 Are you a procurement leader whose team isn't achieving the results you know are possible? Maybe it's not enough cost savings. Or frustrating performance from the supply base. Or dissatisfied internal customers.
You need a performance improvement plan that's easy to implement and quick to produce results. The NLPA can help.
Download our whitepaper "The Procurement Leader's Guide To A More Successful Team." You'll learn the 7 steps for transforming your staff into a results-producing, world-class procurement team.
Are You Getting The Most Out of Your NLPA Membership?
Members of the NLPA get more than just articles like this by email. As a member, you also get access to:
The Procurement Training & Certification Starter Kit
The latest Purchasing & Supply Management Salaries Report
Leading-Edge Supply Management™ magazine
Members-only webinars 10x per year
And more!
If you haven't been taking advantage of these benefits, why not log in and start now?
Copyright 2014. This article is the property of Next Level Purchasing and may not be copied or republished in any form without the express written consent of Next Level Purchasing.
Click here to request republishing permission.