Single Source Situations Shouldn't Stink
PurchTips edition #274
By Charles Dominick, SPSM, SPSM2, SPSM3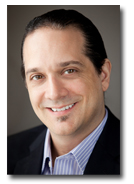 Can You Still Succeed In Single Source Situations?
Conducting competitive bidding for the sole purpose of pressuring the incumbent to lower its price is unethical. But what if you're in a situation where a powerful internal department will refuse to switch suppliers - irrespective of any potential cost savings and other benefits - and will be supported by senior management?

Well, the first choice should be to build senior management's support for procurement practices that not only uphold proper ethics, but also can contribute to improved financial and operational performance. However, senior management may not immediately support you.

If they don't, that doesn't mean that you have to engage in unethical sourcing practices or be stuck with a single source supplier that will gouge you year after year. Here are three techniques you can use if you find yourself in such a self-imposed single source situation:
Negotiate. Just because you know you don't have an alternative to switching suppliers doesn't mean that your single source supplier has to know that. Sharpen your negotiation skills, prepare well, and negotiate with your supplier with vigor! Pricing and terms decisions are made by humans and that means that good persuasion techniques can get your supplier to concede even when it isn't logical for them to do so.
Use a price adjustment clause. Competitive bidding ensures that prices stay in line with the market. But that's not the only method of assuring this result. Agree upon a price adjustment clause with your single source supplier so that pricing in future years will be adjusted in accordance with an objective market index, rather than at the whim of a supplier that knows that it won't be replaced.
Consider alternatives to fixed pricing. If pricing is based on cost plus a percentage for the single source supplier's profit ("cost plus pricing") instead of a fixed price, it can prevent the supplier from inflating its profits at your expense year after year and "hiding" that fact in a fixed price with no visibility into unreasonably high profit margins.
Do You Want a More Rewarding Procurement Career?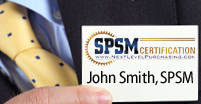 Are you tired of not getting enough opportunities, respect, and money out of your procurement career? Well, guess what? Nothing will change unless you take action towards becoming a world-class procurement professional.
Earning your SPSM® Certification is the action to take if you want to bring the most modern procurement practices into your organization and achieve your career potential. Download the SPSM® Certification Guide today to learn how to get started on your journey to a more rewarding procurement career!
Need Better Performance From Your Procurement Team?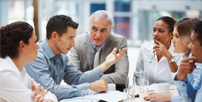 Are you a procurement leader whose team isn't achieving the results you know are possible? Maybe it's not enough cost savings. Or frustrating performance from the supply base. Or dissatisfied internal customers.
You need a performance improvement plan that's easy to implement and quick to produce results. The NLPA can help.
Download our whitepaper "The Procurement Leader's Guide To A More Successful Team." You'll learn the 7 steps for transforming your staff into a results-producing, world-class procurement team.
Are You Getting The Most Out of Your NLPA Membership?
Members of the NLPA get more than just articles like this by email. As a member, you also get access to:
The Procurement Training & Certification Starter Kit
The latest Purchasing & Supply Management Salaries Report
Leading-Edge Supply Management™ magazine
Members-only webinars 10x per year
And more!
If you haven't been taking advantage of these benefits, why not log in and start now?
Copyright 2013. This article is the property of Next Level Purchasing and may not be copied or republished in any form without the express written consent of Next Level Purchasing.
Click here to request republishing permission.