Purchasing Services: The Pitfalls, Part II
PurchTips edition #154
By Charles Dominick, SPSM, SPSM2, SPSM3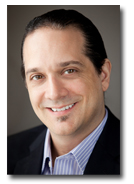 How Can You Mitigate Services Procurement Risks?
One reason that services procurement can be more challenging than goods procurement is that performance levels for services are often determined by one key person on the supplier's team. Be it a software implementation project manager, a consultant, an equipment installer, or any other type of service personnel, that one person's success can determine the success of the service procurement.

When deciding between service suppliers, learn about the key person for each supplier. Here are six questions to ask service suppliers' management. I prefer to ask these in person because it's too easy to make up fake answers with the lag time allowed for written responses.


What are the key person's qualifications? This information can help you develop a measurable comparison between suppliers.
How long has the key person been employed there? To get this information, I like to see a copy of the key person's resume/CV. If the person hasn't been there long or has a pattern of leaving a job after a consistent interval, you may be able to assess the risk of the person leaving the supplier during your project.
What other projects is the key person working on? This question can help you assess the risk of the key person being distracted from your project, which could lead to unacceptable performance.
What could happen to make one of those projects become a higher priority for the key person than our project? Knowing the risks, challenge suppliers to give you the confidence that those risks will not occur.
If the key person was to leave the company or be unexpectedly out of the office for a long period of time, who would be his or her backup? If the supplier only has one person capable of performing for you, there is a heightened level of risk for this procurement.
How do the backup person's qualifications compare to those of the key person? Having a backup is great, but if the backup is not qualified, you can be facing just as much risk as if there was no backup.
Do You Want a More Rewarding Procurement Career?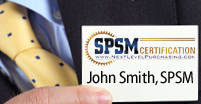 Are you tired of not getting enough opportunities, respect, and money out of your procurement career? Well, guess what? Nothing will change unless you take action towards becoming a world-class procurement professional.
Earning your SPSM® Certification is the action to take if you want to bring the most modern procurement practices into your organization and achieve your career potential. Download the SPSM® Certification Guide today to learn how to get started on your journey to a more rewarding procurement career!
Need Better Performance From Your Procurement Team?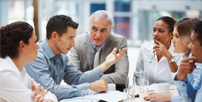 Are you a procurement leader whose team isn't achieving the results you know are possible? Maybe it's not enough cost savings. Or frustrating performance from the supply base. Or dissatisfied internal customers.
You need a performance improvement plan that's easy to implement and quick to produce results. The NLPA can help.
Download our whitepaper "The Procurement Leader's Guide To A More Successful Team." You'll learn the 7 steps for transforming your staff into a results-producing, world-class procurement team.
Are You Getting The Most Out of Your NLPA Membership?
Members of the NLPA get more than just articles like this by email. As a member, you also get access to:
The Procurement Training & Certification Starter Kit
The latest Purchasing & Supply Management Salaries Report
Leading-Edge Supply Management™ magazine
Members-only webinars 10x per year
And more!
If you haven't been taking advantage of these benefits, why not log in and start now?
Copyright 2008. This article is the property of Next Level Purchasing and may not be copied or republished in any form without the express written consent of Next Level Purchasing.
Click here to request republishing permission.