How To Increase The Scope of Purchasing
PurchTips edition #202
By Charles Dominick, SPSM, SPSM2, SPSM3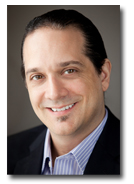 What Justifies An Increase In Purchasing's Scope?
Getting more spend under a purchasing department's management is a common goal. Achieving it often requires using points like these to convince senior management to support a change?
Purchasing personnel are measured on their performance of purchasing processes. Other departments are measured on different contributions to the organization. Assigning purchasing responsibility to these other departments keeps them from spending time on their primary functions within the organization.
Purchasing personnel are trained in cost savings techniques like negotiation and strategic sourcing. Engineers, department heads, and other internal customers are typically not, which can lead to paying higher prices.
The purchasing department has savings-generating tools, such as eSourcing systems, at their disposal. Other departments do not.
The purchasing department is good at identifying alternatives, then guiding the organization to select the best option. Too often, internal customers just go with the first supplier found, committing the organization to a suboptimal arrangement that endures for years.
By working with all departments, the purchasing department is aware of enterprise-wide standards. As such, it can leverage aggregated volume for lower costs, minimize inventory, and avoid pitfalls previously identified with competing products.
Purchasing personnel are trained at evaluating supplier viability. Engineers, department heads, and other internal customers are not, which can result in the selection of a supplier that goes out of business during the course of the relationship.
It's not uncommon for suppliers to charge different departments within the same organization different prices when they can get away with it. By having the purchasing department provide center-led oversight, the organization can have more assurance that all departments are benefitting from the organization's leveraged buying power.
Do You Want a More Rewarding Procurement Career?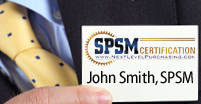 Are you tired of not getting enough opportunities, respect, and money out of your procurement career? Well, guess what? Nothing will change unless you take action towards becoming a world-class procurement professional.
Earning your SPSM® Certification is the action to take if you want to bring the most modern procurement practices into your organization and achieve your career potential. Download the SPSM® Certification Guide today to learn how to get started on your journey to a more rewarding procurement career!
Need Better Performance From Your Procurement Team?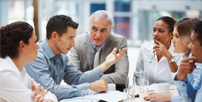 Are you a procurement leader whose team isn't achieving the results you know are possible? Maybe it's not enough cost savings. Or frustrating performance from the supply base. Or dissatisfied internal customers.
You need a performance improvement plan that's easy to implement and quick to produce results. The NLPA can help.
Download our whitepaper "The Procurement Leader's Guide To A More Successful Team." You'll learn the 7 steps for transforming your staff into a results-producing, world-class procurement team.
Are You Getting The Most Out of Your NLPA Membership?
Members of the NLPA get more than just articles like this by email. As a member, you also get access to:
The Procurement Training & Certification Starter Kit
The latest Purchasing & Supply Management Salaries Report
Leading-Edge Supply Management™ magazine
Members-only webinars 10x per year
And more!
If you haven't been taking advantage of these benefits, why not log in and start now?
Copyright 2010. This article is the property of Next Level Purchasing and may not be copied or republished in any form without the express written consent of Next Level Purchasing.
Click here to request republishing permission.