Savings Estimates: Your Reputation At Risk
PurchTips edition #188
By Charles Dominick, SPSM, SPSM2, SPSM3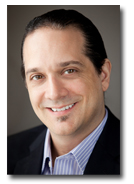 Can Bad Savings Estimates Hurt Your Career?
Whether setting goals for a year or getting management sign-off on a new contract, you can expect to regularly be asked for cost savings estimates that reflect your procurement work. While you may be inclined to give aggressive savings estimates to look good, if those estimates fail to match the actual savings at the end of the year or contract, your reputation will be damaged.

As you would with any risk, you need a plan to manage this risk. Risk planning means identifying all risks that may hamper your ability to succeed; determining the probability of occurrence for each risk; and developing a plan to avoid, mitigate, transfer, or accept each risk.

I'll give you a few examples of common risks to savings estimates when switching to a new supplier. But it is up to you to figure out the probability of each risk and how you will plan for them in your own situations.

Risk #1: The New Supplier Won't Perform As Expected. When replacing a supplier who has performed well for years, stakeholders won't be very patient if the new supplier can't match the incumbent's performance right away. In such case, you'll be pressured to revert to the higher-priced incumbent.

Risk #2: The New Supplier Will Raise Its Price After Securing Your Business. Savings estimates are usually based on the new supplier's proposed pricing. Yes, you can execute a contract to legally obligate the supplier to honor that pricing. But what if the supplier refuses to?

Risk #3: Your Organization Will Buy A Smaller Quantity Than Expected. Savings is often calculated by multiplying the year-over-year price difference by the quantity to be purchased. So, if the quantity is less than expected, your savings will be too. How confident are you that you know the demand drivers and that the quantity bought won't be notably lower than estimated?

Risk #4: Members Of Your Organization Will Buy From Non-Contracted Sources. Most savings estimates assume 100% compliance from their organization's end users or decentralized buyers. But maverick buying can occur. How will you ensure that no one in your organization rejects the new supplier?
Do You Want a More Rewarding Procurement Career?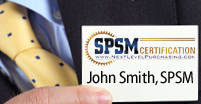 Are you tired of not getting enough opportunities, respect, and money out of your procurement career? Well, guess what? Nothing will change unless you take action towards becoming a world-class procurement professional.
Earning your SPSM® Certification is the action to take if you want to bring the most modern procurement practices into your organization and achieve your career potential. Download the SPSM® Certification Guide today to learn how to get started on your journey to a more rewarding procurement career!
Need Better Performance From Your Procurement Team?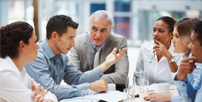 Are you a procurement leader whose team isn't achieving the results you know are possible? Maybe it's not enough cost savings. Or frustrating performance from the supply base. Or dissatisfied internal customers.
You need a performance improvement plan that's easy to implement and quick to produce results. The NLPA can help.
Download our whitepaper "The Procurement Leader's Guide To A More Successful Team." You'll learn the 7 steps for transforming your staff into a results-producing, world-class procurement team.
Are You Getting The Most Out of Your NLPA Membership?
Members of the NLPA get more than just articles like this by email. As a member, you also get access to:
The Procurement Training & Certification Starter Kit
The latest Purchasing & Supply Management Salaries Report
Leading-Edge Supply Management™ magazine
Members-only webinars 10x per year
And more!
If you haven't been taking advantage of these benefits, why not log in and start now?
Copyright 2009. This article is the property of Next Level Purchasing and may not be copied or republished in any form without the express written consent of Next Level Purchasing.
Click here to request republishing permission.