A 19-Point Supply Risk Checklist
PurchTips edition #235
By Charles Dominick, SPSM, SPSM2, SPSM3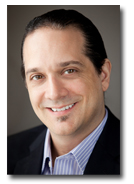 Can A Supply Risk Checklist Help You Avoid Disaster?
Supply risk comes in many forms. You can mitigate one type of supply risk but be victimized by another. This supply risk checklist can help you identify and prevent common risks of onboarding a critical new supplier.
Research the supplier's reputation.
Evaluate the probability of the supplier going bankrupt or experiencing financial challenges.
Uncover any supplier plans for new machines, new systems, reorganization, etc. that could hurt short-term efficiency before productivity gains take hold.
Investigate how a safety issue (e.g., fire, explosion, accident, etc.) might disrupt supplier production.
Evaluate the likelihood that the supplier's quality performance will not be within acceptable limits.
Evaluate the probability of supplier delays (e.g., researching process control, capacity scalability, historical reliability, etc.).
Evaluate the probability that the supplier will try to renegotiate pricing due to input cost increases.
Research the probability of port closures and container shortages for ocean shipping, if applicable.
Evaluate the probability that the supplier will covertly use prohibited materials (e.g., lead paint).
Evaluate the probability that the supplier will covertly use child or slave labor.
Evaluate the probability that the supplier will experience shortages of purchased raw materials.
Identify at least one secondary source in the event of a failure of the primary supplier.
Determine if multiple Tier I suppliers have a sole source relationship with a common Tier II supplier.
Evaluate the probability of work stoppages (i.e., strikes) for multiple tiers of suppliers.
Evaluate the probability of IP theft.
Research the probability of a pandemic influenza outbreak in the supplier's region.
Research the probability of a natural disaster (e.g., proximity to fault lines, hurricane belt, flood plains, etc.) in the supplier's region.
Evaluate the probability of political unrest in the supplier's country including uprisings, war, or sanctions by your country.
Evaluate the probability of new legislation that would require a design or materials change.
Do You Want a More Rewarding Procurement Career?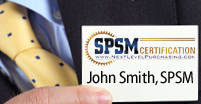 Are you tired of not getting enough opportunities, respect, and money out of your procurement career? Well, guess what? Nothing will change unless you take action towards becoming a world-class procurement professional.
Earning your SPSM® Certification is the action to take if you want to bring the most modern procurement practices into your organization and achieve your career potential. Download the SPSM® Certification Guide today to learn how to get started on your journey to a more rewarding procurement career!
Need Better Performance From Your Procurement Team?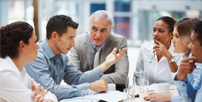 Are you a procurement leader whose team isn't achieving the results you know are possible? Maybe it's not enough cost savings. Or frustrating performance from the supply base. Or dissatisfied internal customers.
You need a performance improvement plan that's easy to implement and quick to produce results. The NLPA can help.
Download our whitepaper "The Procurement Leader's Guide To A More Successful Team." You'll learn the 7 steps for transforming your staff into a results-producing, world-class procurement team.
Are You Getting The Most Out of Your NLPA Membership?
Members of the NLPA get more than just articles like this by email. As a member, you also get access to:
The Procurement Training & Certification Starter Kit
The latest Purchasing & Supply Management Salaries Report
Leading-Edge Supply Management™ magazine
Members-only webinars 10x per year
And more!
If you haven't been taking advantage of these benefits, why not log in and start now?
Copyright 2011. This article is the property of Next Level Purchasing and may not be copied or republished in any form without the express written consent of Next Level Purchasing.
Click here to request republishing permission.