7 RFP Planning Tips, Part II
PurchTips edition #254
How Can You Benefit From These RFP Tips?
In PurchTips edition #252, I shared three tips for successful request for proposal (RFP) planning. Allow me to present four more RFP tips.
RFP Tip #4: Engage suppliers before the RFP. If the first time a supplier hears of a sales opportunity is when it receives an RFP, this works to the buyer's disadvantage according to Bill Dorn, Vice President of Operations for Source One Management Services and the co-author of Managing Indirect Spend: Enhancing Profitability Through Strategic Sourcing. He claims that, without prior contact, suppliers are likely to predict a slim chance of winning and won't put their best effort into responding to an RFP, if they respond at all. "You really are served just to pick up that telephone and call a supplier, introduce yourself, explain to them what you're looking for, and start down that path of actually building a long-term relationship," Dorn says. "And that should certainly happen before RFP issuance."
RFP Tip #5: Limit "yes or no" questions in the RFP. "When you're sourcing, you want to cast the widest net possible and allow suppliers to offer solutions that you may not have thought of," Dorn states. "Many of those offers can provide lower pricing and higher quality of service." He has observed that "yes or no" questions do the opposite and are often used to unnecessarily disqualify bidders and thus leave potential savings and quality-boosting ideas undiscovered. "Yes or no" questions - although they're easy to read, they're easy to scorecard, and they're easy to respond to - really tend to limit the potential supply base," and a limited supply base can result in higher costs, Dorn warns.
RFP Tip #6: Give yourself enough time to conduct a good RFP process. Failing to allocate enough time is "probably the #1 fault we see in strategic sourcing," Dorn shares and cites collecting data as a time-consuming phase. He advises buyers to be aware of the notice period - often 30 or 60 days - before contracts' auto-renew clauses kick in, which means that they "need to start looking at a spend category five to six months before the contract expires."
For RFP Tip #7, go to my blog here.
Do You Want a More Rewarding Procurement Career?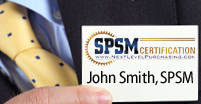 Are you tired of not getting enough opportunities, respect, and money out of your procurement career? Well, guess what? Nothing will change unless you take action towards becoming a world-class procurement professional.
Earning your SPSM® Certification is the action to take if you want to bring the most modern procurement practices into your organization and achieve your career potential. Download the SPSM® Certification Guide today to learn how to get started on your journey to a more rewarding procurement career!
Need Better Performance From Your Procurement Team?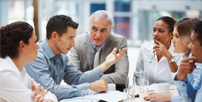 Are you a procurement leader whose team isn't achieving the results you know are possible? Maybe it's not enough cost savings. Or frustrating performance from the supply base. Or dissatisfied internal customers.
You need a performance improvement plan that's easy to implement and quick to produce results. The NLPA can help.
Download our whitepaper "The Procurement Leader's Guide To A More Successful Team." You'll learn the 7 steps for transforming your staff into a results-producing, world-class procurement team.
Are You Getting The Most Out of Your NLPA Membership?
Members of the NLPA get more than just articles like this by email. As a member, you also get access to:
The Procurement Training & Certification Starter Kit
The latest Purchasing & Supply Management Salaries Report
Leading-Edge Supply Management™ magazine
Members-only webinars 10x per year
And more!
If you haven't been taking advantage of these benefits, why not log in and start now?
Copyright 2012. This article is the property of Next Level Purchasing and may not be copied or republished in any form without the express written consent of Next Level Purchasing.
Click here to request republishing permission.
By Charles Dominick, SPSM, SPSM2, SPSM3
Other Editions of PurchTips:
---