NIP Poor RFP Response In The Bud
PurchTips edition #179
By Charles Dominick, SPSM, SPSM2, SPSM3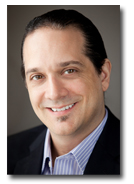 How Can You Prevent Insufficient RFP Response?
What's one of the most embarrassing things that can happen to a buyer? It's issuing a request for proposal (also known as an RFP or tender) and having few - or even no - suppliers respond on the due date.

You never want poor supplier RFP response to be a surprise. It can result in damage to the procurement department's reputation, delays to your project or, even worse, a regrettable supplier selection.

Therefore, you should always include a Notification of Intent to Participate (NIP) in all major RFP's. A NIP is a form that suppliers are required to complete and submit to you by a specific date prior to the bid deadline. The form itself is simple, requiring the supplier's name, contact information for the supplier's representative, an indication of whether or not the supplier intends to respond to the RFP by the deadline, and space for an explanation if the supplier isn't going to respond.

If the NIP process reveals insufficient supplier response, there are several things you can do, such as:
Recruit more bidders
Determine why suppliers won't respond and adjust your RFP to foster more response
Revise your strategy, for example switching from a public eSourcing event to a sealed bid event or switching from competitive bidding to negotiation
Ensuring healthy levels of RFP response is more critical now than ever, with the world being in an economic recession. The popularity of cross-functional sourcing teams has resulted in RFP's growing into large documents and requiring an unprecedented amount of effort for suppliers. Thus, suppliers are balancing hunger for business with conservative use of bad-economic-times limited resources towards a low-probability result.

Competition is the foundation of effective sourcing. Without ensuring healthy competition levels, your sourcing will likely be less successful.

Recognize the attitude change that's surfacing and have a strategy for dealing with it. Using a NIP can help you maximize RFP response rates and avoid embarrassment.
Do You Want a More Rewarding Procurement Career?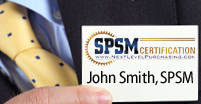 Are you tired of not getting enough opportunities, respect, and money out of your procurement career? Well, guess what? Nothing will change unless you take action towards becoming a world-class procurement professional.
Earning your SPSM® Certification is the action to take if you want to bring the most modern procurement practices into your organization and achieve your career potential. Download the SPSM® Certification Guide today to learn how to get started on your journey to a more rewarding procurement career!
Need Better Performance From Your Procurement Team?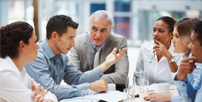 Are you a procurement leader whose team isn't achieving the results you know are possible? Maybe it's not enough cost savings. Or frustrating performance from the supply base. Or dissatisfied internal customers.
You need a performance improvement plan that's easy to implement and quick to produce results. The NLPA can help.
Download our whitepaper "The Procurement Leader's Guide To A More Successful Team." You'll learn the 7 steps for transforming your staff into a results-producing, world-class procurement team.
Are You Getting The Most Out of Your NLPA Membership?
Members of the NLPA get more than just articles like this by email. As a member, you also get access to:
The Procurement Training & Certification Starter Kit
The latest Purchasing & Supply Management Salaries Report
Leading-Edge Supply Management™ magazine
Members-only webinars 10x per year
And more!
If you haven't been taking advantage of these benefits, why not log in and start now?
Copyright 2009. This article is the property of Next Level Purchasing and may not be copied or republished in any form without the express written consent of Next Level Purchasing.
Click here to request republishing permission.