An Easy Time-Saving Tip For RFP's
PurchTips edition #53
By Charles Dominick, SPSM, SPSM2, SPSM3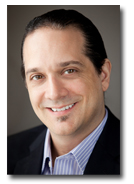 Make RFP Response Analysis More Efficient
How many times have you issued a request for proposal (RFP) that indicated the dates by which you would begin negotiations, execute the contract, begin receiving the goods/services, etc. and you failed to meet those dates? It happens all the time.
Even though the consequences for failing to meet these dates are minimal, you know in your heart that failing to meet the dates is symptomatic of poor planning and/or inefficient processes.
In the typical sourcing process, one task that is often unnecessarily time consuming is summarizing proposals so that they are in an easily comparable format. This task is made difficult by the fact that all bidders proposals look different, may have fine print hidden in 4"-thick binders, and do not make it equally clear what is included in or excluded from their pricing.
Including a standardized response form in your RFP can help make the summarization task easier. And if you are not sure what elements comprise the pricing, you can send out a request for information (RFI) in advance of launching the RFP. The RFI should contain this requirement:
"In some industries it is common to quote pricing as a series of separately priced line items. Please submit a list of all of the typical price components that contribute to your total price. For example, hardware, software, implementation services, training, maintenance, etc."
Considering the bidders' responses will enable you to create a single page RFP response form that summarizes all of the cost information that you need to review. And always include a field for "Other Costs" with a requirement that such costs be explained.
By including a well-developed response form in your RFP, you will be able to quickly analyze supplier responses without scouring scores of pages of fine print and worrying that you'll learn too late that the low bidder was not actually the low bidder because of a detail that you missed. And then you just may be able to adhere to the dates that you specify in your RFP!
Do You Want a More Rewarding Procurement Career?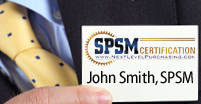 Are you tired of not getting enough opportunities, respect, and money out of your procurement career? Well, guess what? Nothing will change unless you take action towards becoming a world-class procurement professional.
Earning your SPSM® Certification is the action to take if you want to bring the most modern procurement practices into your organization and achieve your career potential. Download the SPSM® Certification Guide today to learn how to get started on your journey to a more rewarding procurement career!
Need Better Performance From Your Procurement Team?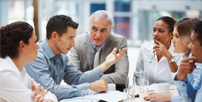 Are you a procurement leader whose team isn't achieving the results you know are possible? Maybe it's not enough cost savings. Or frustrating performance from the supply base. Or dissatisfied internal customers.
You need a performance improvement plan that's easy to implement and quick to produce results. The NLPA can help.
Download our whitepaper "The Procurement Leader's Guide To A More Successful Team." You'll learn the 7 steps for transforming your staff into a results-producing, world-class procurement team.
Are You Getting The Most Out of Your NLPA Membership?
Members of the NLPA get more than just articles like this by email. As a member, you also get access to:
The Procurement Training & Certification Starter Kit
The latest Purchasing & Supply Management Salaries Report
Leading-Edge Supply Management™ magazine
Members-only webinars 10x per year
And more!
If you haven't been taking advantage of these benefits, why not log in and start now?
Copyright 2004. This article is the property of Next Level Purchasing and may not be copied or republished in any form without the express written consent of Next Level Purchasing.
Click here to request republishing permission.