Your Requisition Template Isn't Enough
PurchTips edition #138
By Charles Dominick, SPSM, SPSM2, SPSM3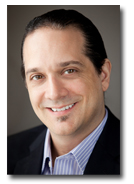 Is Your Requisition Template Incomplete?
A requisitioner sends you a requisition describing an item that he needs. You get bids from the major suppliers of that item, qualify the most attractive ones, and collaborate with the requisitioner on a mutually agreed supplier selection. You place the order. The item arrives. The requisitioner refuses it, says it isn't what he wanted (though it matched the description on the requisition), and is ready to punch holes in the wall.

Sound familiar? It's a common purchasing situation. The problem is clear: the specifications were poor.

So that's the requisitioner's fault, right? Not completely.

Requisitioners have their areas of specialty. And specification writing usually isn't one of them.

Purchasing deals with specs daily. It's not your job to write specs, but helping requisitioners write them well is.

The first step in helping them is to add a questionnaire to your requisition template, whether that template is paper or electronic. This questionnaire should help requisitioners provide commonly omitted information.

Such questionnaires consist of several yes/no questions. For every "yes" answer, the requisitioner must provide more detail. Examples of such questions are:
Does the item have to be a minimum, exact, or maximum size?
Does the item have to be a minimum, exact, or maximum weight?
Must the item be compatible with any other item?
Does the item have to produce a certain level of output per period of time?
For a sample 14-question questionnaire, please check out my blog post at: http://tinyurl.com/2zmyeg

The detail harvested through the questionnaire should be built into the specifications provided to bidders. Then, before awarding an order to the top bidder, review those details with that supplier and the requisitioner.

These additional steps will decrease the risk of buying the wrong thing. And you won't have to worry about finding a vendor to fix all of those holes in the wall!
To learn more about requisition templates and other purchasing fundamentals, consider the online course "Mastering Purchasing Fundamentals." Learn more by clicking here.
Do You Want a More Rewarding Procurement Career?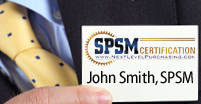 Are you tired of not getting enough opportunities, respect, and money out of your procurement career? Well, guess what? Nothing will change unless you take action towards becoming a world-class procurement professional.
Earning your SPSM® Certification is the action to take if you want to bring the most modern procurement practices into your organization and achieve your career potential. Download the SPSM® Certification Guide today to learn how to get started on your journey to a more rewarding procurement career!
Need Better Performance From Your Procurement Team?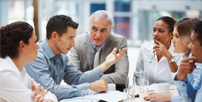 Are you a procurement leader whose team isn't achieving the results you know are possible? Maybe it's not enough cost savings. Or frustrating performance from the supply base. Or dissatisfied internal customers.
You need a performance improvement plan that's easy to implement and quick to produce results. The NLPA can help.
Download our whitepaper "The Procurement Leader's Guide To A More Successful Team." You'll learn the 7 steps for transforming your staff into a results-producing, world-class procurement team.
Are You Getting The Most Out of Your NLPA Membership?
Members of the NLPA get more than just articles like this by email. As a member, you also get access to:
The Procurement Training & Certification Starter Kit
The latest Purchasing & Supply Management Salaries Report
Leading-Edge Supply Management™ magazine
Members-only webinars 10x per year
And more!
If you haven't been taking advantage of these benefits, why not log in and start now?
Copyright 2007. This article is the property of Next Level Purchasing and may not be copied or republished in any form without the express written consent of Next Level Purchasing.
Click here to request republishing permission.