Purchasing Services: The Pitfalls, Part I
PurchTips edition #103
By Charles Dominick, SPSM, SPSM2, SPSM3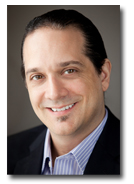 Do You Know The Pitfalls Of Purchasing Services?
Today's purchasers are purchasing more and more services. If you're not purchasing services yet, you probably will in the future so don't disregard this article!
Purchasing services has unique pitfalls. These include:

Not having services finished by the date you expect
Having a problematic "customer review"
Not getting good responsiveness from your supplier
This edition of PurchTips covers the first services purchasing pitfall. Future editions will cover the others.

When buying goods with a 30-day lead time, you usually expect delivery in 30 calendar days. But "days" in a services quote's lead time may mean one of three things:

Calendar Days: Each day, including weekends and holidays, counts towards the lead time. So, if you place your order on July 1 and the lead time is 30 days, expect your service to be complete by July 31.

Business Days: Each day, except weekends and holidays, counts towards the lead time. So, if you place your order on July 1 and understand that July 4 is a holiday and Saturdays and Sundays aren't business days, expect your service to be complete by August 14.

Working Days: For some services, specific supplier employees are assigned to specific tasks. Working days include only those days that those people actually work on your project. If an individual works on another customer's project on a certain day, that day will not be deemed a working day nor count towards your lead time. So, if you place your order on July 1 and the individual works on your project every other business day, expect your service to be complete in late September.

Wouldn't it be easy for you and your internal customer to be disappointed if by "30 days" your supplier meant 30 working days and you were expecting the service to be performed in 30 calendar days? When purchasing services, personally reach agreement with your supplier on the meaning of days. And then confirm it in writing!
Do You Want a More Rewarding Procurement Career?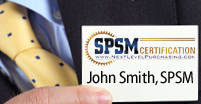 Are you tired of not getting enough opportunities, respect, and money out of your procurement career? Well, guess what? Nothing will change unless you take action towards becoming a world-class procurement professional.
Earning your SPSM® Certification is the action to take if you want to bring the most modern procurement practices into your organization and achieve your career potential. Download the SPSM® Certification Guide today to learn how to get started on your journey to a more rewarding procurement career!
Need Better Performance From Your Procurement Team?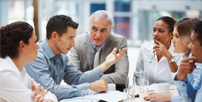 Are you a procurement leader whose team isn't achieving the results you know are possible? Maybe it's not enough cost savings. Or frustrating performance from the supply base. Or dissatisfied internal customers.
You need a performance improvement plan that's easy to implement and quick to produce results. The NLPA can help.
Download our whitepaper "The Procurement Leader's Guide To A More Successful Team." You'll learn the 7 steps for transforming your staff into a results-producing, world-class procurement team.
Are You Getting The Most Out of Your NLPA Membership?
Members of the NLPA get more than just articles like this by email. As a member, you also get access to:
The Procurement Training & Certification Starter Kit
The latest Purchasing & Supply Management Salaries Report
Leading-Edge Supply Management™ magazine
Members-only webinars 10x per year
And more!
If you haven't been taking advantage of these benefits, why not log in and start now?
Copyright 2006. This article is the property of Next Level Purchasing and may not be copied or republished in any form without the express written consent of Next Level Purchasing.
Click here to request republishing permission.