4 Purchasing Profit Center Models
PurchTips edition #50
By Charles Dominick, SPSM, SPSM2, SPSM3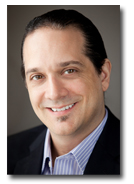 Is Your Purchasing Department A Profit Center?
Here are four distinct profit center models used today...
Model #1: This most simplistic model simply recognizes the fact that purchasing savings contributes to higher profits. The purchasing department may report corporate net income and illustrate how it would have been lower if it were not for purchasing's actions.
Model #2: This model also recognizes savings but, in addition, sets purchasing's budget (for supplies, equipment, salaries, etc.) based upon savings in a year. In addition, purchasing may also negotiate rebates from suppliers and use those rebates towards its budget.
Model #3: This model is used where a parent company has several subsidiaries or franchises. The parent company's purchasing department "markets" itself to the subsidiaries or franchisees who pay for the purchasing department to execute projects like spend analyses, RFP's, negotiations, and so forth. The subsidiaries or franchisees have a customer/vendor relationship with purchasing and are not obligated to use their services.
Model #4: This is the most controversial model. A purchasing department will work on initiatives for the success of its own organization, developing techniques, tools, technologies, etc. in the process. Then, after successful internal implementation, it will sell to other companies those techniques, tools, technologies, etc. in the form of training, software, and the like.
Why is Model #4 controversial? First of all, organizations have been following the trend to focus on core competencies and divest the rest. Therefore, if a pharmaceutical company wants to focus on selling medications, it may choose to abandon the selling of purchasing software. Second, if your responsibilities are split between executing the purchasing function and developing and selling services, your interest in doing an excellent job at purchasing may be diluted to the point of being dispensable. Third, can you imagine the result if you taught your suppliers your negotiating secrets?
Model #4 may work for some. Our advice? Don't try Model #4 "at home" unless you have an inseparable relationship with your organization's top management.
Do You Want a More Rewarding Procurement Career?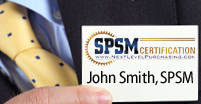 Are you tired of not getting enough opportunities, respect, and money out of your procurement career? Well, guess what? Nothing will change unless you take action towards becoming a world-class procurement professional.
Earning your SPSM® Certification is the action to take if you want to bring the most modern procurement practices into your organization and achieve your career potential. Download the SPSM® Certification Guide today to learn how to get started on your journey to a more rewarding procurement career!
Need Better Performance From Your Procurement Team?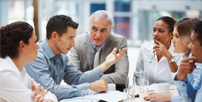 Are you a procurement leader whose team isn't achieving the results you know are possible? Maybe it's not enough cost savings. Or frustrating performance from the supply base. Or dissatisfied internal customers.
You need a performance improvement plan that's easy to implement and quick to produce results. The NLPA can help.
Download our whitepaper "The Procurement Leader's Guide To A More Successful Team." You'll learn the 7 steps for transforming your staff into a results-producing, world-class procurement team.
Are You Getting The Most Out of Your NLPA Membership?
Members of the NLPA get more than just articles like this by email. As a member, you also get access to:
The Procurement Training & Certification Starter Kit
The latest Purchasing & Supply Management Salaries Report
Leading-Edge Supply Management™ magazine
Members-only webinars 10x per year
And more!
If you haven't been taking advantage of these benefits, why not log in and start now?
Copyright 2004. This article is the property of Next Level Purchasing and may not be copied or republished in any form without the express written consent of Next Level Purchasing.
Click here to request republishing permission.