Accountability In Purchasing Processes
PurchTips edition #114
By Charles Dominick, SPSM, SPSM2, SPSM3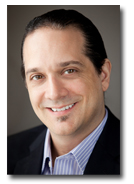 Are Your Purchasing Processes Solid?
Today, executives demand more accountability for purchasing processes and performance. Here are three comparisons that executives will, and you should, make to hold your purchasing processes more accountable.

Initial Supplier Selection Criteria vs. Final Supplier Selection Criteria. Sourcing teams often develop supplier selection criteria before soliciting proposals then change the criteria after proposals arrive. While it's sometimes necessary to change criteria once more details are learned, and I don't recommend sticking with a plan when you know that the plan is flawed, chronic changing of selection criteria after receiving proposals indicates two things: (a) that it is likely that the criteria is being changed to unethically select pre-determined preferred suppliers and (b) that the purchasing team is not skilled at the basics of successful sourcing. Thus, the percentage of times that selection criteria are changed is a metric that can be tracked to determine accountability and serve as the basis for improvement efforts.

Estimated Savings At Contract Signing vs. Actual Savings At Contract Expiration. When executives sign contracts after sourcing processes, they are usually presented with the estimated savings that the contracts will produce. But estimated savings alone are no longer good enough for today's executives who desire to gauge purchasing departments? effectiveness at projecting the financial impact of their decisions and ensuring that savings are realized. Therefore, the ratio of actual savings to estimated savings is another metric that measures accountability and serves as the basis for improvement efforts.

Increased Savings vs. Increased Problems. Inexperienced buyers whose performance is measured solely on cost savings are likely to get into a pattern of always switching to lower-cost suppliers without regard to the sacrifice of quality, delivery, or service. To ensure that proper decisions are made, it shouldn't only be price that's compared with a baseline, but also supplier performance. If prices decrease but problems increase, this type of accountability measure can uncover ineffective purchasing processes as well as weaknesses in the way that the purchasing department is measured.
Do You Want a More Rewarding Procurement Career?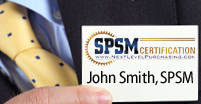 Are you tired of not getting enough opportunities, respect, and money out of your procurement career? Well, guess what? Nothing will change unless you take action towards becoming a world-class procurement professional.
Earning your SPSM® Certification is the action to take if you want to bring the most modern procurement practices into your organization and achieve your career potential. Download the SPSM® Certification Guide today to learn how to get started on your journey to a more rewarding procurement career!
Need Better Performance From Your Procurement Team?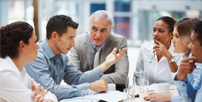 Are you a procurement leader whose team isn't achieving the results you know are possible? Maybe it's not enough cost savings. Or frustrating performance from the supply base. Or dissatisfied internal customers.
You need a performance improvement plan that's easy to implement and quick to produce results. The NLPA can help.
Download our whitepaper "The Procurement Leader's Guide To A More Successful Team." You'll learn the 7 steps for transforming your staff into a results-producing, world-class procurement team.
Are You Getting The Most Out of Your NLPA Membership?
Members of the NLPA get more than just articles like this by email. As a member, you also get access to:
The Procurement Training & Certification Starter Kit
The latest Purchasing & Supply Management Salaries Report
Leading-Edge Supply Management™ magazine
Members-only webinars 10x per year
And more!
If you haven't been taking advantage of these benefits, why not log in and start now?
Copyright 2006. This article is the property of Next Level Purchasing and may not be copied or republished in any form without the express written consent of Next Level Purchasing.
Click here to request republishing permission.