The Purchasing Manifesto
PurchTips edition #145
By Charles Dominick, SPSM, SPSM2, SPSM3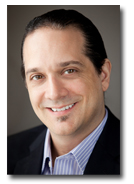 Are You Communicating Purchasing's Benefits?
Because it can be difficult to gain "buy-in" from functional departments when trying to get them to accept Purchasing's involvement, it is important to have a list of reasons why it will benefit them to work with Purchasing. So I encourage you to develop such a list - a Purchasing Manifesto, if you will - to aid in your efforts to "sell" the value of working with Purchasing.

Here is an example of four points you can include in your Purchasing Manifesto.
Purchasing's Involvement Allows You To Focus On Your Core Competency. You have a very important role in the organization. Your expertise in your function makes you valuable. With Purchasing handling your procurement activities, you'll be able to spend more of your time on what you do best.


Purchasing's Involvement Helps You Avoid Last Minute Crises. Your department is very busy with many competing priorities. In many departments that meet that same description, procurement activities are often put off until the last minute. This results in failure to find the best value in the market, paying expediting shipping charges, or, worst of all, not obtaining goods and services on-time. Purchasing can help you avoid these headaches.


Purchasing's Involvement Gets The Most Out Of Your Budget. Unless your department invests in negotiation training for its staff and gives them the daily opportunity to negotiate with suppliers, suppliers may have an advantage in bargaining. Because the purchasing staff regularly receives negotiation training, negotiates daily, and keeps up to date with the latest cost saving techniques, Purchasing can help save your department money and alleviate some of your budget constraints.


Purchasing's Involvement Can Uncover Unforeseen Obstacles. Whether it be seeing the warning signs of a supplier in financial trouble, identifying a material in short supply, or just knowing the typical timelines associated in getting the goods or services you need, Purchasing reduces risks to your department's operations.
Do You Want a More Rewarding Procurement Career?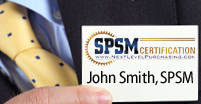 Are you tired of not getting enough opportunities, respect, and money out of your procurement career? Well, guess what? Nothing will change unless you take action towards becoming a world-class procurement professional.
Earning your SPSM® Certification is the action to take if you want to bring the most modern procurement practices into your organization and achieve your career potential. Download the SPSM® Certification Guide today to learn how to get started on your journey to a more rewarding procurement career!
Need Better Performance From Your Procurement Team?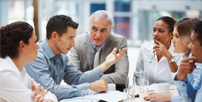 Are you a procurement leader whose team isn't achieving the results you know are possible? Maybe it's not enough cost savings. Or frustrating performance from the supply base. Or dissatisfied internal customers.
You need a performance improvement plan that's easy to implement and quick to produce results. The NLPA can help.
Download our whitepaper "The Procurement Leader's Guide To A More Successful Team." You'll learn the 7 steps for transforming your staff into a results-producing, world-class procurement team.
Are You Getting The Most Out of Your NLPA Membership?
Members of the NLPA get more than just articles like this by email. As a member, you also get access to:
The Procurement Training & Certification Starter Kit
The latest Purchasing & Supply Management Salaries Report
Leading-Edge Supply Management™ magazine
Members-only webinars 10x per year
And more!
If you haven't been taking advantage of these benefits, why not log in and start now?
Copyright 2008. This article is the property of Next Level Purchasing and may not be copied or republished in any form without the express written consent of Next Level Purchasing.
Click here to request republishing permission.