What Management Wants From Purchasing
PurchTips edition #101
By Charles Dominick, SPSM, SPSM2, SPSM3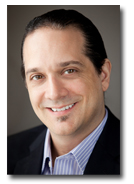 Are You Giving Your Management These Results?
Cost Savings – Management wants Purchasing to save money. But successfully achieving and reporting cost savings requires a careful approach. Be sure to align your definition of cost savings with management's definition, track your cost savings, and focus on total cost reduction, not just price reduction at any cost.

Productivity Improvements – Management will always expect you to do more work with fewer resources. No matter whether you're in a tactical or strategic purchasing organization, there are many productivity metrics that you can choose from to track productivity gains: PO's per buyer per day, average length of sourcing cycle, man-hours per dollar saved, etc.

Brand/Differentiation Support – Your organization's mission or vision statement should give you some clues as to how your organization wants to be perceived in the marketplace and how it wants to be differentiated from its competition, such as offering higher quality, faster cycle time, better service, lower cost, or something similar. Make sure that your decisions and metrics support your management's brand and differentiation strategy. As brainless as this sounds, you'd be surprised how many organizations have a mission of being the "highest quality provider" in their industry, yet their purchasing departments measure only cost savings.

Customer Satisfaction – Sometimes, being in purchasing can make you feel separated from your organization's customers. But management relies on things that you're responsible for, like assuring continuity of supply, to keep its promises to its customers. Realize that you can personally be responsible for your organization's failure to meet customer expectations. In this day of tough competition, organizations simply have to meet customer expectations to survive and you have a critical role in that survival.

Positive Cash Flow – In some organizations, the timing of monetary receipts and payments is critical. Those organizations cannot afford to have more cash leaving the company than coming in during certain periods. Be aware of that and negotiate appropriate terms with your suppliers. But don't just pay them late and hope that they don't notice like some organizations do!
Do You Want a More Rewarding Procurement Career?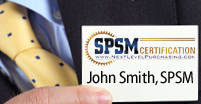 Are you tired of not getting enough opportunities, respect, and money out of your procurement career? Well, guess what? Nothing will change unless you take action towards becoming a world-class procurement professional.
Earning your SPSM® Certification is the action to take if you want to bring the most modern procurement practices into your organization and achieve your career potential. Download the SPSM® Certification Guide today to learn how to get started on your journey to a more rewarding procurement career!
Need Better Performance From Your Procurement Team?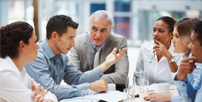 Are you a procurement leader whose team isn't achieving the results you know are possible? Maybe it's not enough cost savings. Or frustrating performance from the supply base. Or dissatisfied internal customers.
You need a performance improvement plan that's easy to implement and quick to produce results. The NLPA can help.
Download our whitepaper "The Procurement Leader's Guide To A More Successful Team." You'll learn the 7 steps for transforming your staff into a results-producing, world-class procurement team.
Are You Getting The Most Out of Your NLPA Membership?
Members of the NLPA get more than just articles like this by email. As a member, you also get access to:
The Procurement Training & Certification Starter Kit
The latest Purchasing & Supply Management Salaries Report
Leading-Edge Supply Management™ magazine
Members-only webinars 10x per year
And more!
If you haven't been taking advantage of these benefits, why not log in and start now?
Copyright 2006. This article is the property of Next Level Purchasing and may not be copied or republished in any form without the express written consent of Next Level Purchasing.
Click here to request republishing permission.