6 Ways Purchasers Get More Respect
PurchTips edition #75
By Charles Dominick, SPSM, SPSM2, SPSM3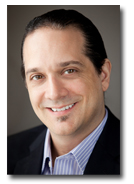 Are You Getting The Respect You Deserve?
If you are like most purchasers, you feel that you get less respect than you deserve.
Like any other business improvement, getting more respect involves a strategy. Here are six things you can do to increase the respect you get in the workplace. Apply them all for maximum impact.
Over-Deliver. You have goals for the year, right? If you reach those goals, you
may feel that you've done really well. Does management share this view? Usually,
managers see achieving goals as expected or minimum performance. You must
exceed your goals to be truly impressive.
Communicate Your Value. It is great if you produce great results. But is anyone
going out of their way to see how well you're doing? Probably not. So be sure to
communicate what you've accomplished. Otherwise, it is likely that no one will know
what you've done. Or worse. They may think you've done nothing!
Consciously Develop Relationships. The best way to develop good relationships
in purchasing is to deliver great service. Go above and beyond the call of duty.
Challenge yourself to return calls faster. Give status updates more frequently.
Follow up to make sure your manager or internal customer is happy. And if things go
wrong - apologize and show your commitment to getting things corrected.
Join a Board of Directors. Many trade and professional associations need
talented volunteers. Joining a board demonstrates your commitment to your business,
profession, and/or industry.
Have an Article or Interview Published. If a third party wants to write about your
success, others are more likely to notice that you really do your job well.
Outside opinions increase your credibility.
Get Certified. Meeting third-party standards for excellence is objective proof of your capabilities. Certification is another external credibility source.
Do You Want a More Rewarding Procurement Career?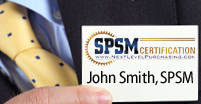 Are you tired of not getting enough opportunities, respect, and money out of your procurement career? Well, guess what? Nothing will change unless you take action towards becoming a world-class procurement professional.
Earning your SPSM® Certification is the action to take if you want to bring the most modern procurement practices into your organization and achieve your career potential. Download the SPSM® Certification Guide today to learn how to get started on your journey to a more rewarding procurement career!
Need Better Performance From Your Procurement Team?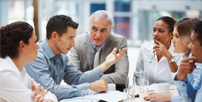 Are you a procurement leader whose team isn't achieving the results you know are possible? Maybe it's not enough cost savings. Or frustrating performance from the supply base. Or dissatisfied internal customers.
You need a performance improvement plan that's easy to implement and quick to produce results. The NLPA can help.
Download our whitepaper "The Procurement Leader's Guide To A More Successful Team." You'll learn the 7 steps for transforming your staff into a results-producing, world-class procurement team.
Are You Getting The Most Out of Your NLPA Membership?
Members of the NLPA get more than just articles like this by email. As a member, you also get access to:
The Procurement Training & Certification Starter Kit
The latest Purchasing & Supply Management Salaries Report
Leading-Edge Supply Management™ magazine
Members-only webinars 10x per year
And more!
If you haven't been taking advantage of these benefits, why not log in and start now?
Copyright 2005. This article is the property of Next Level Purchasing and may not be copied or republished in any form without the express written consent of Next Level Purchasing.
Click here to request republishing permission.