Creative Ideas For Purchasing Leaders
PurchTips edition #69
By Charles Dominick, SPSM, SPSM2, SPSM3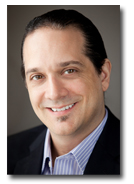 Does Your Purchasing Department Need A Spark?
Purchasing departments can get pretty boring. With all of the fast paced work, demanding internal customers, and vendors that need to be micromanaged, it's easy to get sucked into a drab routine.
But it doesn't have to be this way.
Whether you're a manager who wants to improve morale or a buyer who wants to be recognized for making good suggestions, you will find that these ideas will help you succeed and break your department out of its rut.
Develop A Supplier's Guide. The most professional purchasing departments have a brochure, folder, or booklet that educates suppliers how to do business with the purchasing organization. In just a few hours, you can create something that is not only useful, but looks good to senior managers concerned about projecting a professional image in the business community.
Have All-Hands Meetings. All-hands meetings are those that are attended by all staff in the purchasing department, not just those in a particular group. These meetings can be used to report progress on key goals and give the opportunity for selected staff members to present case studies of successful projects they've managed or solutions that they implemented.
Start A Purchasing Library. Whether you need a tactic to kickstart a plodding negotiation or a definition for a term that you've read in a supplier's correspondence, it is helpful to have easily accessible literature in your department. Pick up a few magazines and books - negotiation books can be found very cheap at 2nd hand shops - and make them available to the staff.
Invite Internal Customers To Staff Meetings. You rely so much on good communications and relationships with other departments for your success. And these departments rely on you. When an internal customer delivers a short "What Our Department Does" presentation to the purchasing staff, it helps you understand how to better serve the customer, helps the customer understand your challenges, and is a great step in building a successful relationship.
Do You Want a More Rewarding Procurement Career?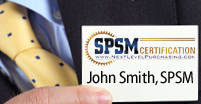 Are you tired of not getting enough opportunities, respect, and money out of your procurement career? Well, guess what? Nothing will change unless you take action towards becoming a world-class procurement professional.
Earning your SPSM® Certification is the action to take if you want to bring the most modern procurement practices into your organization and achieve your career potential. Download the SPSM® Certification Guide today to learn how to get started on your journey to a more rewarding procurement career!
Need Better Performance From Your Procurement Team?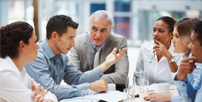 Are you a procurement leader whose team isn't achieving the results you know are possible? Maybe it's not enough cost savings. Or frustrating performance from the supply base. Or dissatisfied internal customers.
You need a performance improvement plan that's easy to implement and quick to produce results. The NLPA can help.
Download our whitepaper "The Procurement Leader's Guide To A More Successful Team." You'll learn the 7 steps for transforming your staff into a results-producing, world-class procurement team.
Are You Getting The Most Out of Your NLPA Membership?
Members of the NLPA get more than just articles like this by email. As a member, you also get access to:
The Procurement Training & Certification Starter Kit
The latest Purchasing & Supply Management Salaries Report
Leading-Edge Supply Management™ magazine
Members-only webinars 10x per year
And more!
If you haven't been taking advantage of these benefits, why not log in and start now?
Copyright 2005. This article is the property of Next Level Purchasing and may not be copied or republished in any form without the express written consent of Next Level Purchasing.
Click here to request republishing permission.