Service Principles For Purchasing, Part II
PurchTips edition #32
By Charles Dominick, SPSM, SPSM2, SPSM3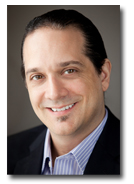 How To Prevent Service Disasters
In the last resource, you learned three principles to follow at the beginning of a project to deliver excellent service to your internal customers. If you follow those tips and all goes as planned, you've provided excellent service. But what if things don't go as planned? You could have a customer relations disaster on your hands if you're not careful. This resource will give you three more principles to help you handle adversity when serving an internal customer.

Principle #4 - Express Concerns Immediately

Sometimes it may not look like you're going to meet a deadline. Don't avoid speaking with your internal customer, fearing their wrath and hoping a miracle will turn things around. Be honest. Give them time to plan in case things don't turn around. They may be upset that their project is not on schedule, but their fury will be minor compared to the anger they would feel if they found out "at the last minute" as opposed to well in advance. Assure them that you will be stay on top of the project to try to get it back on track.

Principle #5 - Don't Make Excuses

If something negative happens with the project, accept responsibility. Tell your customer what you are going to do to minimize the impact of the issues. Don't displace blame by saying that your supplier is incompetent or that your boss took too long to review your work. People don't like to hear about problems. They like to hear about solutions. So take responsibility for whatever actions are required to satisfy your internal customer. Let them know you have something personal at stake.

Principle #6 - Follow Up

After you've met the project goal, touch base with your internal customer. Find out how your work is affecting them after the fact. And ask them about your service. It is rewarding to hear someone compliment your efforts - it doesn't happen too often for many of us! Plus, their words may give you ideas on how to improve your service for them and other internal customers in the future.
Do You Want a More Rewarding Procurement Career?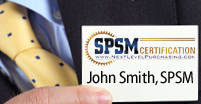 Are you tired of not getting enough opportunities, respect, and money out of your procurement career? Well, guess what? Nothing will change unless you take action towards becoming a world-class procurement professional.
Earning your SPSM® Certification is the action to take if you want to bring the most modern procurement practices into your organization and achieve your career potential. Download the SPSM® Certification Guide today to learn how to get started on your journey to a more rewarding procurement career!
Need Better Performance From Your Procurement Team?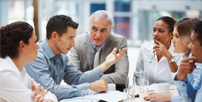 Are you a procurement leader whose team isn't achieving the results you know are possible? Maybe it's not enough cost savings. Or frustrating performance from the supply base. Or dissatisfied internal customers.
You need a performance improvement plan that's easy to implement and quick to produce results. The NLPA can help.
Download our whitepaper "The Procurement Leader's Guide To A More Successful Team." You'll learn the 7 steps for transforming your staff into a results-producing, world-class procurement team.
Are You Getting The Most Out of Your NLPA Membership?
Members of the NLPA get more than just articles like this by email. As a member, you also get access to:
The Procurement Training & Certification Starter Kit
The latest Purchasing & Supply Management Salaries Report
Leading-Edge Supply Management™ magazine
Members-only webinars 10x per year
And more!
If you haven't been taking advantage of these benefits, why not log in and start now?
Copyright 2003. This article is the property of Next Level Purchasing and may not be copied or republished in any form without the express written consent of Next Level Purchasing.
Click here to request republishing permission.