2007's Purchasing Buzzwords
PurchTips edition #132
By Charles Dominick, SPSM, SPSM2, SPSM3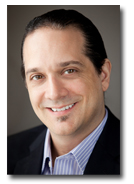 Are You Familiar With These Purchasing Buzzwords?
Compliance – Compliance is such a popular word in purchasing that it is used to describe many different things:

Ensuring that end users purchase goods and services from the organization's contracted suppliers and not their non-contracted competitors
Ensuring that suppliers perform their obligations in accordance with their contracts, specifically with regard to charging the correct price
Ensuring that all processes are performed as prescribed by certain applicable laws (such as the Sarbanes-Oxley Act in the United States)
Lean Six Sigma – Lean Six Sigma can be simplified as a business improvement strategy that combines two strategies once thought to be competing: Lean and Six Sigma. Lean is characterized by a focus on the reduction of waste – wasted time, wasted effort, wasted money, etc. Six Sigma is a data driven effort to eliminate variations in processes so as to achieve near-perfect quality. Lean Six Sigma combines elements from each methodology to focus on ensuring that processes are designed to minimize waste and variation, be fast, and produce defect-free products and services.
Sustainability – While sustainability is a relatively new term, it refers to an old principle that will endure longer than any nomenclature assigned to it: adopting environmentally-friendly business practices. Sustainable purchasing actively seeks to make purchasing decisions that are more environmentally friendly, for example:

Buying recycled or recyclable products
Buying products that consume less energy or other natural resources
Working with suppliers to identify and reduce pollutants in the products they buy
Establishing programs where the end consumer can return what would otherwise be considered waste and it can be routed back through the supply chain to be reused
Do You Want a More Rewarding Procurement Career?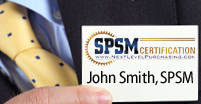 Are you tired of not getting enough opportunities, respect, and money out of your procurement career? Well, guess what? Nothing will change unless you take action towards becoming a world-class procurement professional.
Earning your SPSM® Certification is the action to take if you want to bring the most modern procurement practices into your organization and achieve your career potential. Download the SPSM® Certification Guide today to learn how to get started on your journey to a more rewarding procurement career!
Need Better Performance From Your Procurement Team?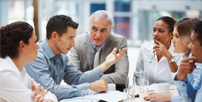 Are you a procurement leader whose team isn't achieving the results you know are possible? Maybe it's not enough cost savings. Or frustrating performance from the supply base. Or dissatisfied internal customers.
You need a performance improvement plan that's easy to implement and quick to produce results. The NLPA can help.
Download our whitepaper "The Procurement Leader's Guide To A More Successful Team." You'll learn the 7 steps for transforming your staff into a results-producing, world-class procurement team.
Are You Getting The Most Out of Your NLPA Membership?
Members of the NLPA get more than just articles like this by email. As a member, you also get access to:
The Procurement Training & Certification Starter Kit
The latest Purchasing & Supply Management Salaries Report
Leading-Edge Supply Management™ magazine
Members-only webinars 10x per year
And more!
If you haven't been taking advantage of these benefits, why not log in and start now?
Copyright 2007. This article is the property of Next Level Purchasing and may not be copied or republished in any form without the express written consent of Next Level Purchasing.
Click here to request republishing permission.