The Purchasing Agent's 10 Commandments
PurchTips edition #104
By Charles Dominick, SPSM, SPSM2, SPSM3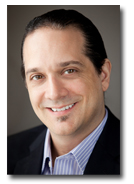 Are You A Purchasing Agent That Obeys These?
Thou shalt always make decisions in the best interest of thy employer. Good purchasing agents avoid any real, and even perceived, conflicts of interest.
Thou shalt always involve thy internal customers throughout the purchasing process. Good purchasing agents never act alone.
Thou shalt never make price the only criterion in a purchasing decision. Good purchasing agents take quality, delivery, and other criteria into consideration also.
Thou shalt measure thy performance and communicate thy performance to management. Good purchasing agents know and show their value.
Thou shalt treat suppliers fairly. Good purchasing agents don't attempt to take advantage of suppliers' mistakes nor trick them to accept unfavorable terms.
Thou shalt embrace change and new technologies rather than resist them.
Thou shalt negotiate with the understanding that there may some day need to be a close relationship with the supplier across the table.
Thou shalt realize that it is a global economy and never make assumptions that thou knowest every supplier available.
Thou shalt acknowledge that thy managers job is to develop and implement a strategy for the department and, therefore, thou shalt challenge thyself to solve problems independently rather than involve thy manager in tactical crises that can reasonably be resolved at the purchasing agent level.
Thou shalt commit to continuous improvement of thy skills, never letting a year go by without learning new practices used by other purchasing agents.
Thou shalt always exceed expectations, consistently delivering more than anticipated. That is why there is an 11th Commandment amongst the 10 Commandments. Good purchasing agents also fulfill obligations sooner than expected.
Do You Want a More Rewarding Procurement Career?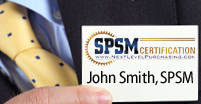 Are you tired of not getting enough opportunities, respect, and money out of your procurement career? Well, guess what? Nothing will change unless you take action towards becoming a world-class procurement professional.
Earning your SPSM® Certification is the action to take if you want to bring the most modern procurement practices into your organization and achieve your career potential. Download the SPSM® Certification Guide today to learn how to get started on your journey to a more rewarding procurement career!
Need Better Performance From Your Procurement Team?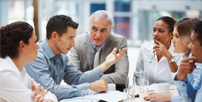 Are you a procurement leader whose team isn't achieving the results you know are possible? Maybe it's not enough cost savings. Or frustrating performance from the supply base. Or dissatisfied internal customers.
You need a performance improvement plan that's easy to implement and quick to produce results. The NLPA can help.
Download our whitepaper "The Procurement Leader's Guide To A More Successful Team." You'll learn the 7 steps for transforming your staff into a results-producing, world-class procurement team.
Are You Getting The Most Out of Your NLPA Membership?
Members of the NLPA get more than just articles like this by email. As a member, you also get access to:
The Procurement Training & Certification Starter Kit
The latest Purchasing & Supply Management Salaries Report
Leading-Edge Supply Management™ magazine
Members-only webinars 10x per year
And more!
If you haven't been taking advantage of these benefits, why not log in and start now?
Copyright 2006. This article is the property of Next Level Purchasing and may not be copied or republished in any form without the express written consent of Next Level Purchasing.
Click here to request republishing permission.