How Purchasing Should Work With A/P
PurchTips edition #170
By Charles Dominick, SPSM, SPSM2, SPSM3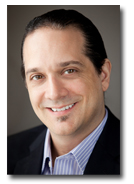 Is Your A/P Department a Help or a Hindrance?
When Accounts Payable (A/P) and Purchasing work well together they can improve cash flow, strengthen supplier relationships, and increase savings. Negative synergy between these two departments often leads to problems that increase supply costs and jeopardize deliveries. Use the tips below to improve your relationship with A/P as well as purchasing performance.
Improve Order Accuracy and Invoice Matching - A recent Aberdeen survey of 150 companies found that the average company manually processed over 300,000 invoices per year. This high volume of data entry leads to invoice keying errors which can slow payments to your suppliers. You can help improve order accuracy by making suppliers repeat PO numbers back to your buyers when placing phone orders. Include a clause in your contract requiring suppliers to match invoice line numbers to the line item numbers on your purchase order. Offer your support in enrolling suppliers into electronic invoicing and payment initiatives which promise increased accuracy, decreased A/P labor and improved procure-to-pay cycle times.
Change Payment Terms to Match Company Needs - Changing economic conditions and your company's cash flow situation can demand that you change your standard payment terms with suppliers. Work with A/P and conduct regular analysis to determine optimal payment terms. Use this analysis to revisit decisions such as whether or not to take advantage of early-payment discounts from your suppliers.
Optimize Buying Channels - You can help minimize the number of non-PO transactions processed by A/P by publishing and enforcing preferred buying channels (e.g., eProcurement, ERP system, etc.). Guiding your spend into the proper channel ensures that each expenditure has been given the appropriate review. Plus, the visibility provided can help you reduce your maverick or off-contract buying. Just be sure to keep A/P in the loop if you anticipate significant changes to their workload.
Do You Want a More Rewarding Procurement Career?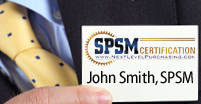 Are you tired of not getting enough opportunities, respect, and money out of your procurement career? Well, guess what? Nothing will change unless you take action towards becoming a world-class procurement professional.
Earning your SPSM® Certification is the action to take if you want to bring the most modern procurement practices into your organization and achieve your career potential. Download the SPSM® Certification Guide today to learn how to get started on your journey to a more rewarding procurement career!
Need Better Performance From Your Procurement Team?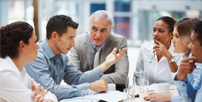 Are you a procurement leader whose team isn't achieving the results you know are possible? Maybe it's not enough cost savings. Or frustrating performance from the supply base. Or dissatisfied internal customers.
You need a performance improvement plan that's easy to implement and quick to produce results. The NLPA can help.
Download our whitepaper "The Procurement Leader's Guide To A More Successful Team." You'll learn the 7 steps for transforming your staff into a results-producing, world-class procurement team.
Are You Getting The Most Out of Your NLPA Membership?
Members of the NLPA get more than just articles like this by email. As a member, you also get access to:
The Procurement Training & Certification Starter Kit
The latest Purchasing & Supply Management Salaries Report
Leading-Edge Supply Management™ magazine
Members-only webinars 10x per year
And more!
If you haven't been taking advantage of these benefits, why not log in and start now?
Copyright 2009. This article is the property of Next Level Purchasing and may not be copied or republished in any form without the express written consent of Next Level Purchasing.
Click here to request republishing permission.