Purchasing & Public Relations Nightmares
PurchTips edition #37
By Charles Dominick, SPSM, SPSM2, SPSM3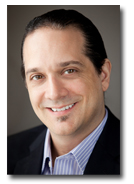 What Do These Three Scenarios Have In Common?
Scenario #1 – Children throughout the United States returned their Halloween candy to a candy manufacturer. They did this to protest the manufacturer's purchase of cocoa from a source that allegedly uses child labor.

Scenario #2 – Over 600 people became ill and three died after eating at a restaurant during a one-month span. All of them were diagnosed with Hepatitis A. While the investigation is ongoing, experts believe that the disease was carried by green onions used by the restaurant.

Scenario #3 – A commercial airliner crashes, killing 110 people. Investigators attributed the crash to oxygen generators that caught fire during the flight. A supplier of the airline improperly prepared these generators for shipment. The United States' courts ruled that the supplier recklessly failed to comply with hazardous materials regulations and willingly failed to properly train its employees in handling hazardous materials.

These three real-life scenarios share one theme: they are public relations nightmares that have a root cause of a questionable purchasing decision.

Now, you may not buy cocoa, or green onions, or airline maintenance services, but the decisions that you make daily could be the cause of a highly-publicized scandal that hurts your organization. The keys to avoiding a public relations nightmare are to consider all of the possible problems in advance and to take preventative measures to ensure that those problems never arise.

Ask yourself these types of questions:
What do I buy that could cause illness, injury, or death?
What do I buy that could raise the attention of special interest groups (e.g., environmental, child labor, ethnic, etc.)?
What do I buy that could be perceived as a conflict of interest or misuse of funds?
Then, devise a strategy to mitigate all risks of being mentioned in a future negative news headline. Good luck!!!
Do You Want a More Rewarding Procurement Career?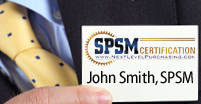 Are you tired of not getting enough opportunities, respect, and money out of your procurement career? Well, guess what? Nothing will change unless you take action towards becoming a world-class procurement professional.
Earning your SPSM® Certification is the action to take if you want to bring the most modern procurement practices into your organization and achieve your career potential. Download the SPSM® Certification Guide today to learn how to get started on your journey to a more rewarding procurement career!
Need Better Performance From Your Procurement Team?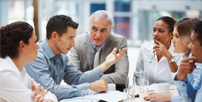 Are you a procurement leader whose team isn't achieving the results you know are possible? Maybe it's not enough cost savings. Or frustrating performance from the supply base. Or dissatisfied internal customers.
You need a performance improvement plan that's easy to implement and quick to produce results. The NLPA can help.
Download our whitepaper "The Procurement Leader's Guide To A More Successful Team." You'll learn the 7 steps for transforming your staff into a results-producing, world-class procurement team.
Are You Getting The Most Out of Your NLPA Membership?
Members of the NLPA get more than just articles like this by email. As a member, you also get access to:
The Procurement Training & Certification Starter Kit
The latest Purchasing & Supply Management Salaries Report
Leading-Edge Supply Management™ magazine
Members-only webinars 10x per year
And more!
If you haven't been taking advantage of these benefits, why not log in and start now?
Copyright 2003. This article is the property of Next Level Purchasing and may not be copied or republished in any form without the express written consent of Next Level Purchasing.
Click here to request republishing permission.