A 20-Point Proposal Evaluation Checklist
PurchTips edition #205
By Charles Dominick, SPSM, SPSM2, SPSM3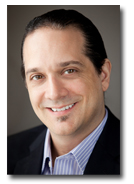 What Does A Compliant Proposal Look Like?
Proposals can contain a lot of information and are the basis on which procurement decisions are made. So you must evaluate them carefully for compliance with your requirements. Use the following checklist to simplify your proposal evaluations and ensure that a supplier is worthy of being considered.

Did the supplier:
Submit its proposal on time?
Confirm its ability to comply with the specification or provide an acceptable specification?
Answer all required questions?
Provide pricing in the proper currency and unit of measure?
Refrain from charging "over-and-above" fees?
Confirm its ability to provide the required quantity?
Confirm its ability to deliver to, or perform at, the desired location(s)?
Confirm its acceptance of the specified payment terms or propose acceptable payment terms?
Confirm its ability to comply with the specified freight terms or propose acceptable freight terms?
Confirm its ability to comply with the specified delivery/performance dates or lead time or propose acceptable delivery/performance dates or lead time?
Confirm its ability to comply with the specified warranty or propose an acceptable warranty?
Refrain from taking exception to your contract terms?
Provide financial statements?
Provide a cost breakdown?
Offer value creating or cost saving ideas?
Comply with proposal expiration date requirements?
Provide the information necessary to be set up in the purchasing system?
Provide evidence of any required certifications?
Provide any required samples?
Demonstrate that it has the capacity to handle the additional work if awarded your business?
Do You Want a More Rewarding Procurement Career?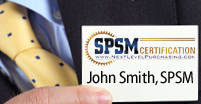 Are you tired of not getting enough opportunities, respect, and money out of your procurement career? Well, guess what? Nothing will change unless you take action towards becoming a world-class procurement professional.
Earning your SPSM® Certification is the action to take if you want to bring the most modern procurement practices into your organization and achieve your career potential. Download the SPSM® Certification Guide today to learn how to get started on your journey to a more rewarding procurement career!
Need Better Performance From Your Procurement Team?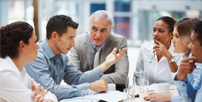 Are you a procurement leader whose team isn't achieving the results you know are possible? Maybe it's not enough cost savings. Or frustrating performance from the supply base. Or dissatisfied internal customers.
You need a performance improvement plan that's easy to implement and quick to produce results. The NLPA can help.
Download our whitepaper "The Procurement Leader's Guide To A More Successful Team." You'll learn the 7 steps for transforming your staff into a results-producing, world-class procurement team.
Are You Getting The Most Out of Your NLPA Membership?
Members of the NLPA get more than just articles like this by email. As a member, you also get access to:
The Procurement Training & Certification Starter Kit
The latest Purchasing & Supply Management Salaries Report
Leading-Edge Supply Management™ magazine
Members-only webinars 10x per year
And more!
If you haven't been taking advantage of these benefits, why not log in and start now?
Copyright 2010. This article is the property of Next Level Purchasing and may not be copied or republished in any form without the express written consent of Next Level Purchasing.
Click here to request republishing permission.