Procurement & Cultural Trends/Movements
PurchTips edition #290
By Charles Dominick, SPSM, SPSM2, SPSM3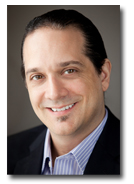 What Is Driving Tomorrow's Procurement Trends?
Procurement is an exciting and fast changing profession. But, unlike marketing or IT, it tends to follow changes rather than drive them. Many times, you can look at today's culture and predict how current trends will manifest themselves in procurement tomorrow. While "twerking" may never become part of procurement, here are three current cultural movements that may affect procurement in the future.
Supplier Pre-Payment. In consumer markets, "crowdfunding" has become a popular trend, with merchants being able to pre-sell things from inexpensive, yet-to-be-created music albums to hundreds of thousands of dollars' worth of industrially-produced electronic devices. Once considered a procurement sin that facilitates poor supplier performance with little buyer recourse, supplier pre-payment has been increasingly used by buying organizations seeking innovation from small or new, but nimble and unique, suppliers who may have access to too little funding of their own to quickly ramp up their capacity to meet major procurement needs.
Digital Wallets. Digital wallets have begun becoming more popular with consumer purchases. So popular, in fact, that credit card companies are even acknowledging a "transition from plastic to digital." If credit cards become obsolete and replaced by digital wallets, you need to plan for how that will affect your organization's P-card program.
Same-Sex Marriage. It's not my desire to debate whether or not same-sex marriage should be legalized around the world, but it must be acknowledged as a fact that legalized same-sex marriage is becoming more prevalent. How does that affect procurement? Well, government agencies have begun writing legislation influenced by the proliferation of same-sex marriage, such as proposed laws that would require government suppliers to offer benefits to the same-sex domestic partners of their employees. Similar approaches are likely to be adopted by the private sector as well. In fact, UPS has included a category for Lesbian, Gay, Bi-Sexual, and Transgender-Owned Business Enterprises in their supplier diversity program for over five years.
Do You Want a More Rewarding Procurement Career?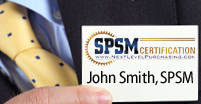 Are you tired of not getting enough opportunities, respect, and money out of your procurement career? Well, guess what? Nothing will change unless you take action towards becoming a world-class procurement professional.
Earning your SPSM® Certification is the action to take if you want to bring the most modern procurement practices into your organization and achieve your career potential. Download the SPSM® Certification Guide today to learn how to get started on your journey to a more rewarding procurement career!
Need Better Performance From Your Procurement Team?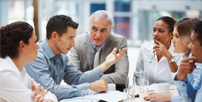 Are you a procurement leader whose team isn't achieving the results you know are possible? Maybe it's not enough cost savings. Or frustrating performance from the supply base. Or dissatisfied internal customers.
You need a performance improvement plan that's easy to implement and quick to produce results. The NLPA can help.
Download our whitepaper "The Procurement Leader's Guide To A More Successful Team." You'll learn the 7 steps for transforming your staff into a results-producing, world-class procurement team.
Are You Getting The Most Out of Your NLPA Membership?
Members of the NLPA get more than just articles like this by email. As a member, you also get access to:
The Procurement Training & Certification Starter Kit
The latest Purchasing & Supply Management Salaries Report
Leading-Edge Supply Management™ magazine
Members-only webinars 10x per year
And more!
If you haven't been taking advantage of these benefits, why not log in and start now?
Copyright 2013. This article is the property of Next Level Purchasing and may not be copied or republished in any form without the express written consent of Next Level Purchasing.
Click here to request republishing permission.