Procurement Technology Success Secrets
PurchTips edition #164
By Charles Dominick, SPSM, SPSM2, SPSM3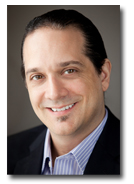 What Are Procurement Technology Best Practices?
Procurement technology helps accelerate business improvements. Still, many procurement professionals struggle to get a procurement technology initiative started due to senior management reluctance to invest in it.

The key to convincing senior management to invest in procurement technology is showing them a return on investment (ROI). ROI means that the money saved by using the technology will be greater than the money spent on paying for the technology and the internal and external resources to implement it.
Senior management may also ask "'What happens if we [implement procurement technology] versus what happens if we don't?'" according to Linda Peyton, Project Manager of eSourcing and Contract Management Systems for Wolters Kluwer. "You have to calculate the value and communicate the benefits."
Being creative when communicating benefits can help. For example, if you estimate your savings attributable to eSourcing to be $1.5 million and your organization has a 10% profit margin, "then you calculate how many additional sales your sales department would have to generate to obtain that $1.5 million [in profit increase] and, I guarantee you, senior management will pay attention," Peyton claims. "If you can equate return on investment and cost savings to stock prices, that's even better."
Because eSourcing can produce a faster, more apparent ROI, it is often the first procurement technology tool implemented. However, that may not always be the most strategic approach.

"I believe that any procurement organization must have a spend analytics tool," says Peyton, who shares that a good spend analytics tool "will enlighten you with what you spend, where you spend it, and with whom you spend it." This information serves as the foundation on which a long-term procurement strategy - including the identification of optimal categories for eSourcing - can be built.
Do You Want a More Rewarding Procurement Career?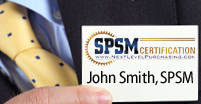 Are you tired of not getting enough opportunities, respect, and money out of your procurement career? Well, guess what? Nothing will change unless you take action towards becoming a world-class procurement professional.
Earning your SPSM® Certification is the action to take if you want to bring the most modern procurement practices into your organization and achieve your career potential. Download the SPSM® Certification Guide today to learn how to get started on your journey to a more rewarding procurement career!
Need Better Performance From Your Procurement Team?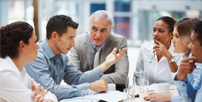 Are you a procurement leader whose team isn't achieving the results you know are possible? Maybe it's not enough cost savings. Or frustrating performance from the supply base. Or dissatisfied internal customers.
You need a performance improvement plan that's easy to implement and quick to produce results. The NLPA can help.
Download our whitepaper "The Procurement Leader's Guide To A More Successful Team." You'll learn the 7 steps for transforming your staff into a results-producing, world-class procurement team.
Are You Getting The Most Out of Your NLPA Membership?
Members of the NLPA get more than just articles like this by email. As a member, you also get access to:
The Procurement Training & Certification Starter Kit
The latest Purchasing & Supply Management Salaries Report
Leading-Edge Supply Management™ magazine
Members-only webinars 10x per year
And more!
If you haven't been taking advantage of these benefits, why not log in and start now?
Copyright 2008. This article is the property of Next Level Purchasing and may not be copied or republished in any form without the express written consent of Next Level Purchasing.
Click here to request republishing permission.