Procurement Strategy Do's & Don'ts, Part I
PurchTips edition #249
How Are Good Procurement Strategy Decisions Made?
When implementing or refining a procurement strategy, the decisions you make early on determine whether that strategy will succeed or fail. In this edition of PurchTips, you'll learn five sets of "do's" and "don'ts" that will help you make the right decisions. A future edition will share three more sets of do's and don'ts.
DON'T think you know everything. DO seek to learn what you don't know. Every organization has not-so-obvious opportunities for Procurement to add value. Search for these opportunities with an open mind and they will present themselves for further evaluation.
DON'T randomly try to save money. DO strategically select areas for cost reduction. "The key way to do this is really partnering with your finance staff, partnering with your CFO," says Ravi Thakur, Vice President of Services & Support for Coupa, a leading provider of cloud spend management solutions. "It's working with them to understand what metrics drive their business such that you can go ahead and work with them to cut cost where it matters."
DON'T "wing" a procurement strategy. DO base a procurement strategy on a business case with a clear return on investment (ROI). When executives review budget requests, they will ask "Are you going to create a business plan for me that's going to create revenue or cut costs?" according to Thakur. ROI is "the only reason people will invest in a strategy, a process, or software, [so] make the business case for hard dollar savings."
DON'T assume that Procurement is prepared for a new strategy. DO prepare procurement employees for new roles. Communication and training are mandatory if different results are expected.
DON'T believe that your leadership is enough to drive change. DO get buy-in for your procurement transformation from senior management. "Make sure that the executive team is engaged" in procurement change management, advises Thakur. "Unless you get the buy-in from the CFO or CEO in order to go out and proactively talk about that change and make it a key initiative for the organization, it's very difficult to get [internal customers] to go and follow a transformation."
Do You Want a More Rewarding Procurement Career?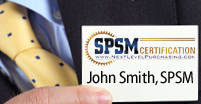 Are you tired of not getting enough opportunities, respect, and money out of your procurement career? Well, guess what? Nothing will change unless you take action towards becoming a world-class procurement professional.
Earning your SPSM® Certification is the action to take if you want to bring the most modern procurement practices into your organization and achieve your career potential. Download the SPSM® Certification Guide today to learn how to get started on your journey to a more rewarding procurement career!
Need Better Performance From Your Procurement Team?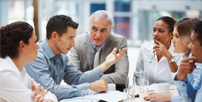 Are you a procurement leader whose team isn't achieving the results you know are possible? Maybe it's not enough cost savings. Or frustrating performance from the supply base. Or dissatisfied internal customers.
You need a performance improvement plan that's easy to implement and quick to produce results. The NLPA can help.
Download our whitepaper "The Procurement Leader's Guide To A More Successful Team." You'll learn the 7 steps for transforming your staff into a results-producing, world-class procurement team.
Are You Getting The Most Out of Your NLPA Membership?
Members of the NLPA get more than just articles like this by email. As a member, you also get access to:
The Procurement Training & Certification Starter Kit
The latest Purchasing & Supply Management Salaries Report
Leading-Edge Supply Management™ magazine
Members-only webinars 10x per year
And more!
If you haven't been taking advantage of these benefits, why not log in and start now?
Copyright 2012. This article is the property of Next Level Purchasing and may not be copied or republished in any form without the express written consent of Next Level Purchasing.
Click here to request republishing permission.
By Charles Dominick, SPSM, SPSM2, SPSM3
Other Editions of PurchTips:
---