10 Types of Procurement Software, Part I
PurchTips edition #305
By Charles Dominick, SPSM, SPSM2, SPSM3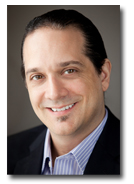 What Type of Procurement Software Can Help You?
Procurement software options constantly evolve. In this edition of PurchTips, I'll cover five types of procurement software. I'll cover five more in the next edition. I'll focus on standalone solutions, not those that reside within Enterprise Resource Planning (ERP) systems, such as Oracle or SAP.
Spend Analysis. Spend analysis software allows you to uncover purchasing patterns and identify opportunities for cost savings, performance improvements and overall efficiencies. Using spend analysis software, you can research spend by category, supplier, and more. As the spend analysis market has matured, most pure-play spend analysis vendors have been acquired by – or expanded to become – providers of other types of procurement software.
Supplier Discovery. Supplier discovery software allows you to search for suppliers that meet criteria that you specify, such as capabilities, location, supplier diversity status and more. Example: ThomasNet.
Supplier Information Management. Also called supplier onboarding/enrollment/registration, supplier information software allows you to collect and maintain supplier information – from contact information to certification status and more - directly from suppliers, ensuring efficiency and accuracy. Examples: HICX Solutions, Hiperos.
eSourcing. eSourcing software enables you electronically solicit quotes and proposals from suppliers in real time. You can configure eSourcing events to be private or to allow suppliers to see their rank among bidders and/or other bidders' pricing to leverage competitive pressure. Examples: WhyAbe, K2Sourcing, Trade Extensions.
Contract Management. Contract management software enables you to quickly prepare contracts using pre-written templates and clause libraries. It can electronically route contracts for approval, track revisions, notify you of impending contract expirations, and serve as a central repository for executed contracts. Examples: Selectica, Prodagio.
Do You Want a More Rewarding Procurement Career?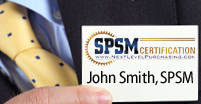 Are you tired of not getting enough opportunities, respect, and money out of your procurement career? Well, guess what? Nothing will change unless you take action towards becoming a world-class procurement professional.
Earning your SPSM® Certification is the action to take if you want to bring the most modern procurement practices into your organization and achieve your career potential. Download the SPSM® Certification Guide today to learn how to get started on your journey to a more rewarding procurement career!
Need Better Performance From Your Procurement Team?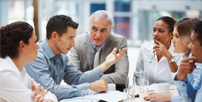 Are you a procurement leader whose team isn't achieving the results you know are possible? Maybe it's not enough cost savings. Or frustrating performance from the supply base. Or dissatisfied internal customers.
You need a performance improvement plan that's easy to implement and quick to produce results. The NLPA can help.
Download our whitepaper "The Procurement Leader's Guide To A More Successful Team." You'll learn the 7 steps for transforming your staff into a results-producing, world-class procurement team.
Are You Getting The Most Out of Your NLPA Membership?
Members of the NLPA get more than just articles like this by email. As a member, you also get access to:
The Procurement Training & Certification Starter Kit
The latest Purchasing & Supply Management Salaries Report
Leading-Edge Supply Management™ magazine
Members-only webinars 10x per year
And more!
If you haven't been taking advantage of these benefits, why not log in and start now?
Copyright 2014. This article is the property of Next Level Purchasing and may not be copied or republished in any form without the express written consent of Next Level Purchasing.
Click here to request republishing permission.