10 Types of Procurement Software, Part II
PurchTips edition #306
By Charles Dominick, SPSM, SPSM2, SPSM3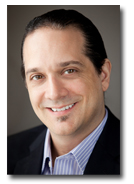 What Procurement Software Solutions Do You Lack?
In the last edition of PurchTips (http://tinyurl.com/oduhae6), I covered five types of non-ERP procurement software. Today's edition covers five more types to conclude this two-part series.
eProcurement. eProcurement software allows end users to search catalogs of pre-approved products and services from contracted suppliers, create requisitions, and have those requisitions turned into purchase orders (either manually by buyers or, when certain criteria are met, automatically). Example: ePlus.
e-Invoicing. e-Invoicing software – sometimes called "ePayment" – enables you to receive supplier invoices electronically, improving efficiency and accuracy. More advanced solutions offer "dynamic discounting," which allows suppliers to offer to reduce the amount your organization owes in exchange for faster payment. Examples: Taulia, Tradeshift.
Supplier Management. Supplier management solutions enable you to track and/or rate supplier performance. There are options to use manual, scorecard-style ratings; capture actual performance data from other modules/systems; permit suppliers to submit data; and more. Some software includes risk assessment capabilities. Example: Aravo.
Combination Solutions. When buying organizations can also pay suppliers with their eProcurement software – as opposed to having to pay them via their ERP systems – that type of eProcurement system is referred to as "procure-to-pay" or P2P. And when procure-to-pay systems also offer the option of soliciting quotes from suppliers, they are referred to as source-to-pay solutions. Examples: Coupa, Puridiom.
Complete Suites. Some software vendors offer most or all of the solutions described in these two editions of PurchTips. Such comprehensive collections of solutions are referred to as "suites." Examples: GEP, Zycus, Sciquest, iValua.
These 10 types of procurement software do not comprise an all-inclusive list. Technology always evolves and I encourage you to regularly research the procurement software market to keep yourself up-to-date.
Do You Want a More Rewarding Procurement Career?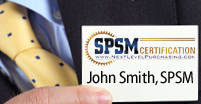 Are you tired of not getting enough opportunities, respect, and money out of your procurement career? Well, guess what? Nothing will change unless you take action towards becoming a world-class procurement professional.
Earning your SPSM® Certification is the action to take if you want to bring the most modern procurement practices into your organization and achieve your career potential. Download the SPSM® Certification Guide today to learn how to get started on your journey to a more rewarding procurement career!
Need Better Performance From Your Procurement Team?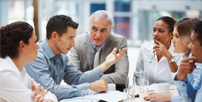 Are you a procurement leader whose team isn't achieving the results you know are possible? Maybe it's not enough cost savings. Or frustrating performance from the supply base. Or dissatisfied internal customers.
You need a performance improvement plan that's easy to implement and quick to produce results. The NLPA can help.
Download our whitepaper "The Procurement Leader's Guide To A More Successful Team." You'll learn the 7 steps for transforming your staff into a results-producing, world-class procurement team.
Are You Getting The Most Out of Your NLPA Membership?
Members of the NLPA get more than just articles like this by email. As a member, you also get access to:
The Procurement Training & Certification Starter Kit
The latest Purchasing & Supply Management Salaries Report
Leading-Edge Supply Management™ magazine
Members-only webinars 10x per year
And more!
If you haven't been taking advantage of these benefits, why not log in and start now?
Copyright 2014. This article is the property of Next Level Purchasing and may not be copied or republished in any form without the express written consent of Next Level Purchasing.
Click here to request republishing permission.