Avoiding Procurement Savings Disputes
PurchTips edition #304
By Charles Dominick, SPSM, SPSM2, SPSM3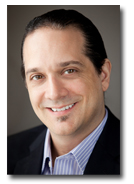 Why Are Some Procurement Savings Claims Rejected?
I talk extensively about the need for reconciling procurement savings claims with the change in expenses on consecutive annual income statements. After all, the year-over-year change in expenses is often the first metric that a Chief Financial Officer (CFO) would look at to determine if any "savings" has occurred.
An area where there is a chance of an unexpected procurement savings dispute is with capital expenditures, often called CapEx. Capital expenditures include purchases of equipment, vehicles, and other expensive assets with multi-year lifespans.
Let's say that you bought a machine for your organization last year for $100,000. Then, let's say that you bought that same machine for $90,000 this year.
What is your savings for this year? Most procurement professionals would answer $10,000. But, when comparing this year's income statement to last year's, a CFO may not see a $10,000 expense decrease and, thus, may dispute the amount of savings that you're claiming.
How? Well, there's a difference in the ways that capital expenditures and other types of expenditures (called operating expenditures or OpEx) are accounted for. With OpEx, 100% of the price paid is treated as an expense on the income statement in the year of purchase. In contrast, the cost of a capital asset is accounted for as an expense over the life of that asset, not just in the year of purchase. That's called depreciation, and depreciated costs can be spread out evenly throughout the life of the asset (called "straight line depreciation") or spread out unevenly in accordance with specific accounting rules.
So, if the machine in our example has a 20-year life span and straight line depreciation was used, then the associated expense on last year's income statement was $5,000 ($100,000 divided by 20 years). The associated expense on this year's income statement would be $4,500 ($90,000 divided by 20 years). Therefore, a CFO may give you credit for a savings of only $500 for this year! You'd probably feel under-recognized, right?
The key to avoiding procurement savings disputes is for Finance and Procurement to reach a common understanding of the value contributed by Procurement.
Learn all you can about finance now. Only then will you be able to get the respect necessary to make your case for how procurement savings should be recognized.
Do You Want a More Rewarding Procurement Career?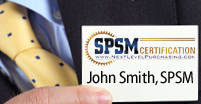 Are you tired of not getting enough opportunities, respect, and money out of your procurement career? Well, guess what? Nothing will change unless you take action towards becoming a world-class procurement professional.
Earning your SPSM® Certification is the action to take if you want to bring the most modern procurement practices into your organization and achieve your career potential. Download the SPSM® Certification Guide today to learn how to get started on your journey to a more rewarding procurement career!
Need Better Performance From Your Procurement Team?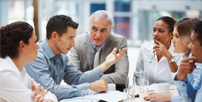 Are you a procurement leader whose team isn't achieving the results you know are possible? Maybe it's not enough cost savings. Or frustrating performance from the supply base. Or dissatisfied internal customers.
You need a performance improvement plan that's easy to implement and quick to produce results. The NLPA can help.
Download our whitepaper "The Procurement Leader's Guide To A More Successful Team." You'll learn the 7 steps for transforming your staff into a results-producing, world-class procurement team.
Are You Getting The Most Out of Your NLPA Membership?
Members of the NLPA get more than just articles like this by email. As a member, you also get access to:
The Procurement Training & Certification Starter Kit
The latest Purchasing & Supply Management Salaries Report
Leading-Edge Supply Management™ magazine
Members-only webinars 10x per year
And more!
If you haven't been taking advantage of these benefits, why not log in and start now?
Copyright 2014. This article is the property of Next Level Purchasing and may not be copied or republished in any form without the express written consent of Next Level Purchasing.
Click here to request republishing permission.