Procurement Risk Analysis
PurchTips edition #85
By Charles Dominick, SPSM, SPSM2, SPSM3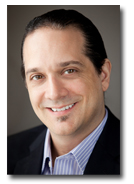 Are You Planning For Procurement Risks?
Risk analysis is a powerful project management technique. You can use risk analysis to address the risks that make your procurement job unnecessarily difficult.
A risk analysis is "figuring out what can go wrong and how to either avoid it or fix it," said Diana Lindstrom, a former strategic sourcing manager for a huge telecommunications firm and currently the president of Los Lobos Consulting – a company specializing in project management and coaching project managers. "By figuring out what can go wrong – identifying risks – we're one step ahead of Murphy's Law."
Great project managers see projects in a logical sequence of systematically executed events. Developing a procurement risk analysis is no different.
"Once we've identified the risk, then we assign a level to that risk," Lindstrom explains. "You can use 1 through 10, ABC, or any other ranking system."
The final piece of the procurement risk analysis is the plan. "The risk plan includes the steps necessary to avoid the risk or mitigate the fallout from the risk if it does happen," she says. "By knowing the risks, understanding how likely each one is to occur, and having a plan in place to deal with it, we're able to successfully complete projects."
Using a risk plan can help a procurement department demonstrate its value to the organization. "Most internal customers don't understand why procurement needs to follow all the steps that are laid out by the company. And they don't care," she notes. "So, using a risk plan becomes an educational tool. It teaches folks what happens if the procurement steps are not followed. It shows them in black and white what can happen – the risk – and how procurement professionals deal with it – the plan. It shows them that procurement wants to help them do business in a less risky way."
So, in summary, identify risks, assign levels to those risks, determine the steps to avoid or mitigate the risks, and share the plan with stakeholders.
Do You Want a More Rewarding Procurement Career?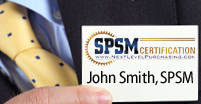 Are you tired of not getting enough opportunities, respect, and money out of your procurement career? Well, guess what? Nothing will change unless you take action towards becoming a world-class procurement professional.
Earning your SPSM® Certification is the action to take if you want to bring the most modern procurement practices into your organization and achieve your career potential. Download the SPSM® Certification Guide today to learn how to get started on your journey to a more rewarding procurement career!
Need Better Performance From Your Procurement Team?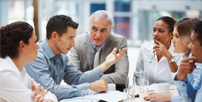 Are you a procurement leader whose team isn't achieving the results you know are possible? Maybe it's not enough cost savings. Or frustrating performance from the supply base. Or dissatisfied internal customers.
You need a performance improvement plan that's easy to implement and quick to produce results. The NLPA can help.
Download our whitepaper "The Procurement Leader's Guide To A More Successful Team." You'll learn the 7 steps for transforming your staff into a results-producing, world-class procurement team.
Are You Getting The Most Out of Your NLPA Membership?
Members of the NLPA get more than just articles like this by email. As a member, you also get access to:
The Procurement Training & Certification Starter Kit
The latest Purchasing & Supply Management Salaries Report
Leading-Edge Supply Management™ magazine
Members-only webinars 10x per year
And more!
If you haven't been taking advantage of these benefits, why not log in and start now?
Copyright 2005. This article is the property of Next Level Purchasing and may not be copied or republished in any form without the express written consent of Next Level Purchasing.
Click here to request republishing permission.