Is Your Procurement Resume All Wrong?
PurchTips edition #240
By Charles Dominick, SPSM, SPSM2, SPSM3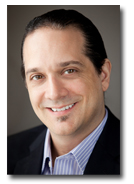 Are You Guilty Of This Procurement Resume Mistake?
Let me get right to the point: a fatal mistake is making your procurement resume all about you.

If you're thinking, "Isn't my procurement resume *supposed* to be all about me?" my answer is "Absolutely not!" It is supposed to help the reader understand how your work has benefitted your previous employers and how you can benefit your next employer.

Here's an example of a Career Summary on an average procurement resume: "Dedicated procurement professional with 15 years of experience in supplier selection, negotiations, and supplier audits. Exceptional organizational skills and extensive experience with IT purchases." Sounds good, right?

Wrong! This Career Summary is all about the writer instead of the results hiring managers can expect from the writer. Compare that Career Summary to this one...

"Procurement executive with a track record of success seeking to join a new organization and replicate previously achieved results that included generating average annual cost savings of $45 million, improving supplier quality from a defect rate of 3,000 parts per million (ppm) to just 10 ppm, and reducing the supply base by 40% in two years."

See the difference? You should also apply this "it's about the results, not me" approach to job descriptions on your resume. For example, an average procurement resume may list bullet points about a job such as:
Responsible for analyzing spend.
Negotiated terms and conditions for contracts.
Implemented a ten-step strategic sourcing process.
Those bullet points are typical. These are better:
Analyzed spend and identified profit-boosting opportunities including one where $30 million in spend was redirected from non-contracted suppliers to preferred suppliers, saving $5 million annually.
Led 43 contract negotiations, collectively reducing annual expenses by $22 million.
Cut the average sourcing cycle time in half by implementing a ten-step strategic sourcing process.
Do You Want a More Rewarding Procurement Career?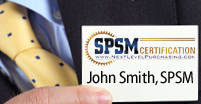 Are you tired of not getting enough opportunities, respect, and money out of your procurement career? Well, guess what? Nothing will change unless you take action towards becoming a world-class procurement professional.
Earning your SPSM® Certification is the action to take if you want to bring the most modern procurement practices into your organization and achieve your career potential. Download the SPSM® Certification Guide today to learn how to get started on your journey to a more rewarding procurement career!
Need Better Performance From Your Procurement Team?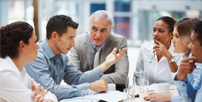 Are you a procurement leader whose team isn't achieving the results you know are possible? Maybe it's not enough cost savings. Or frustrating performance from the supply base. Or dissatisfied internal customers.
You need a performance improvement plan that's easy to implement and quick to produce results. The NLPA can help.
Download our whitepaper "The Procurement Leader's Guide To A More Successful Team." You'll learn the 7 steps for transforming your staff into a results-producing, world-class procurement team.
Are You Getting The Most Out of Your NLPA Membership?
Members of the NLPA get more than just articles like this by email. As a member, you also get access to:
The Procurement Training & Certification Starter Kit
The latest Purchasing & Supply Management Salaries Report
Leading-Edge Supply Management™ magazine
Members-only webinars 10x per year
And more!
If you haven't been taking advantage of these benefits, why not log in and start now?
Copyright 2011. This article is the property of Next Level Purchasing and may not be copied or republished in any form without the express written consent of Next Level Purchasing.
Click here to request republishing permission.