How To Create Procurement Reports, Part II
PurchTips edition #303
By Charles Dominick, SPSM, SPSM2, SPSM3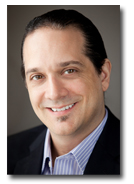 What Should Be On Your Procurement Reports?
In the last edition of PurchTips (http://tinyurl.com/k4upsad), I discussed how weekly or monthly procurement reports can help procurement leaders stay on top of their departments' progress. I also shared four items to consider including on your procurement report. In this edition of PurchTips, I'll share items 5-8 to consider including.
Supplier Performance Reviews. Every procurement department should be meeting at least annually with its most critical suppliers to review the performance of each. This section of the report should summarize scheduled and completed reviews and share the details on what certain suppliers are doing to improve their performance.
Strategic Supplier Collaborations. Beyond just improving their performance on "the way things are done today," suppliers can provide external ideas for giving your organization a competitive advantage. In this section, you should document these types of ideas that you and your suppliers are implementing and considering for the future.
Process Improvements. Processes don't get better on their own. In fact, if left unmanaged, some processes may tend to get worse or even out of control. In this section, you should share what processes you are evaluating for improvement or actually improving and the gains expected from those improvements.
Value Creation Efforts. Today's procurement departments are expected to do more than simply achieve cost savings. They are expected to bring value to the organization in a variety of other ways, such as growing revenue, improving quality, and helping the organization strengthen its brand. A section dedicated to value creation efforts will demonstrate to management that the procurement department is operating in the most modern way.
This concludes the two-part series on procurement reports. A procurement report template is available to Premium Members of the NLPA in the NLPA Library.
Do You Want a More Rewarding Procurement Career?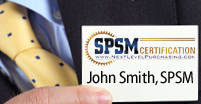 Are you tired of not getting enough opportunities, respect, and money out of your procurement career? Well, guess what? Nothing will change unless you take action towards becoming a world-class procurement professional.
Earning your SPSM® Certification is the action to take if you want to bring the most modern procurement practices into your organization and achieve your career potential. Download the SPSM® Certification Guide today to learn how to get started on your journey to a more rewarding procurement career!
Need Better Performance From Your Procurement Team?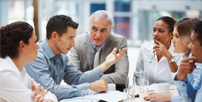 Are you a procurement leader whose team isn't achieving the results you know are possible? Maybe it's not enough cost savings. Or frustrating performance from the supply base. Or dissatisfied internal customers.
You need a performance improvement plan that's easy to implement and quick to produce results. The NLPA can help.
Download our whitepaper "The Procurement Leader's Guide To A More Successful Team." You'll learn the 7 steps for transforming your staff into a results-producing, world-class procurement team.
Are You Getting The Most Out of Your NLPA Membership?
Members of the NLPA get more than just articles like this by email. As a member, you also get access to:
The Procurement Training & Certification Starter Kit
The latest Purchasing & Supply Management Salaries Report
Leading-Edge Supply Management™ magazine
Members-only webinars 10x per year
And more!
If you haven't been taking advantage of these benefits, why not log in and start now?
Copyright 2014. This article is the property of Next Level Purchasing and may not be copied or republished in any form without the express written consent of Next Level Purchasing.
Click here to request republishing permission.