The Procurement Relationships You Need
PurchTips edition #314
By Charles Dominick, SPSM, SPSM2, SPSM3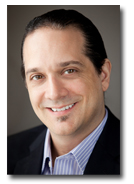 Are You Fostering These Procurement Relationships?
For maximum success as a procurement leader, you must have strong relationships with several key people in your organization. Here are some of those people:

Chief Executive Officer. You need to understand the strategic goals and direction of the organization in order to align procurement strategies with those goals. And cost savings might not be the #1 way you can contribute to the organization's success. Is your organization trying to improve quality? Deliver its services faster? Innovate? All of those goals may be things that a procurement department can support, but you may never know unless you interface with the CEO.

Chief Operations Officer. The COO's job is to keep your organization running - and running smoothly. A conversation with the COO can reveal ways that the procurement department is either enabling process continuity or hindering it.

Chief Financial Officer. You can say you're producing large cost savings. But, if the CFO doesn't agree, your claims won't mean much to the organization. Learn what the CFO truly considers to be procurement-driven profit improvements and focus on financial contributions that are recognized by the organization.

General Counsel. Much of an organization's legal risk lies in its relationships with members of its supply base. Your organization's General Counsel can help you identify where the risks are, how to contractually mitigate them, and how the procurement department can make risk minimization an integral part of its processes.

Head of Corporate Responsibility. Corporate social responsibility (CSR) has emerged as a major initiative for most large and many smaller organizations. That has affected procurement. In fact, I believe that, in the next five years, CSR will become as important of a supplier selection criterion as cost. If your organization has a head of corporate responsibility, you need to partner with that individual to ensure that all procurement decisions embody the organization's CSR principles.

A Director from every major internal customer department. For a procurement department to maximize its contribution to the organization, it needs lots of cooperation from internal customers. You may need some of them to change behavior. They may be unwilling to do so without knowing how their interests will be served. Find out from the heads of those departments what it takes to make them happy with the procurement department's service. If served well, they'll be more cooperative when you need them to be.
Do You Want a More Rewarding Procurement Career?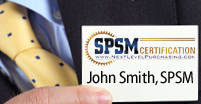 Are you tired of not getting enough opportunities, respect, and money out of your procurement career? Well, guess what? Nothing will change unless you take action towards becoming a world-class procurement professional.
Earning your SPSM® Certification is the action to take if you want to bring the most modern procurement practices into your organization and achieve your career potential. Download the SPSM® Certification Guide today to learn how to get started on your journey to a more rewarding procurement career!
Need Better Performance From Your Procurement Team?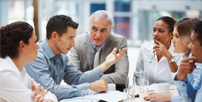 Are you a procurement leader whose team isn't achieving the results you know are possible? Maybe it's not enough cost savings. Or frustrating performance from the supply base. Or dissatisfied internal customers.
You need a performance improvement plan that's easy to implement and quick to produce results. The NLPA can help.
Download our whitepaper "The Procurement Leader's Guide To A More Successful Team." You'll learn the 7 steps for transforming your staff into a results-producing, world-class procurement team.
Are You Getting The Most Out of Your NLPA Membership?
Members of the NLPA get more than just articles like this by email. As a member, you also get access to:
The Procurement Training & Certification Starter Kit
The latest Purchasing & Supply Management Salaries Report
Leading-Edge Supply Management™ magazine
Members-only webinars 10x per year
And more!
If you haven't been taking advantage of these benefits, why not log in and start now?
Copyright 2014. This article is the property of Next Level Purchasing and may not be copied or republished in any form without the express written consent of Next Level Purchasing.
Click here to request republishing permission.