The Procurement Project Management Plan
PurchTips edition #89
By Charles Dominick, SPSM, SPSM2, SPSM3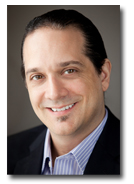 How Do You Plan Complex Procurement Projects?
In the October 4, 2005 edition of PurchTips, myself and Diana Lindstrom – lifelong project manager, former strategic sourcing manager, and current president of Los Lobos Consulting – described how to develop a procurement risk analysis. But a risk analysis is only one of seven components of a good procurement project plan. Diana Lindstrom rejoins me for this edition of PurchTips to explain the other six components, which are:
Scope. "The scope is the goal of the procurement," Lindstrom explains. "Sometimes, you can use the description from your RFP, RFI, or RFQ for your scope. But the big secret is that it has to be very specific and document every assumption that has been made."
Schedule. "The schedule includes a work breakdown structure – the specific steps that are required to complete the procurement," she says. "You break down each activity into its smallest task. Then you can assign a specific amount of time it is going to take to do each one of those tasks."
Budget. Lindstrom notes: "The budget can mean different things to different companies. In some companies, if you're billing your time to specific internal projects or the business unit, the budget does become important. The easiest way to create a budget is to tie it to the schedule." She suggests multiplying the number of hours of work by the pro-rated salaries (perhaps including benefits) of the workers.
Quality Plan. "The quality plan lays out how you're going to maintain the standards and requirements for a good procurement," she says, adding examples of ensuring that competition is fair and that suppliers are qualified.
Human Resources Plan. "The human resources plan describes the qualifications of the personnel that you need on your team," Lindstrom explains. "Usually, you can get the people you want if you can justify exactly why you need them. What is it that they know or do that you need" Remember to document it if you aren't allowed to use the people that you asked for. That can help you in explaining why your project is not doing as well as you thought it ought to do."
Communications Plan. "The communications plan clearly describes who is on the team, who the end users are, and anyone else affected by the procurement," she says. "It also defines the role each stakeholder has within that procurement." Lindstrom notes that including titles and contact information is important as well as defining how communications will take place, citing the example of the procurement professional being the only one to communicate with bidders during the RFP process.
Do You Want a More Rewarding Procurement Career?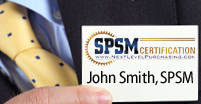 Are you tired of not getting enough opportunities, respect, and money out of your procurement career? Well, guess what? Nothing will change unless you take action towards becoming a world-class procurement professional.
Earning your SPSM® Certification is the action to take if you want to bring the most modern procurement practices into your organization and achieve your career potential. Download the SPSM® Certification Guide today to learn how to get started on your journey to a more rewarding procurement career!
Need Better Performance From Your Procurement Team?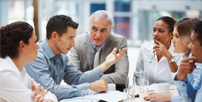 Are you a procurement leader whose team isn't achieving the results you know are possible? Maybe it's not enough cost savings. Or frustrating performance from the supply base. Or dissatisfied internal customers.
You need a performance improvement plan that's easy to implement and quick to produce results. The NLPA can help.
Download our whitepaper "The Procurement Leader's Guide To A More Successful Team." You'll learn the 7 steps for transforming your staff into a results-producing, world-class procurement team.
Are You Getting The Most Out of Your NLPA Membership?
Members of the NLPA get more than just articles like this by email. As a member, you also get access to:
The Procurement Training & Certification Starter Kit
The latest Purchasing & Supply Management Salaries Report
Leading-Edge Supply Management™ magazine
Members-only webinars 10x per year
And more!
If you haven't been taking advantage of these benefits, why not log in and start now?
Copyright 2005. This article is the property of Next Level Purchasing and may not be copied or republished in any form without the express written consent of Next Level Purchasing.
Click here to request republishing permission.