4 Vital Procurement Presentation Topics
PurchTips edition #255
By Charles Dominick, SPSM, SPSM2, SPSM3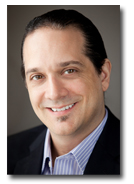 What Should Be In A Procurement Presentation?
If you've been asked to give a procurement presentation to executives, what should you include? While it's impossible to give a list of procurement presentation topics that will please every executive every time, here are four common topics that appeal to most executives.


Return on Investment. Salaries, benefits, computers, offices, technology, and training are just a few of the expenses that are incurred because of the existence of a procurement department. But good procurement departments also save money and some even generate revenue. That additional savings and revenue can be referred to as "procurement value." Showing how many Dollars, Euro, etc. in procurement value is being generated for every Dollar, Euro, etc. spent on procurement expenses is the organization's return on investment in procurement - a key executive measurement.
Continuous Improvement. Executives want their organizations to get better all the time. So, show executives how your relevant procurement performance measures are improving over time. For example, executives would love to see every year's procurement cost savings being higher than the previous year's.
Performance vs. the Industry. Executives strive to make their organizations best-in-class. So, gather industry statistics, benchmark your procurement department, and share how you compare. Hopefully, you're performing better!
Contribution to Organizational Goals. Executives want to know how their teams are supporting organizational goals. Know precisely what those organizational goals are and the key performance indicators (KPI's) executives use to evaluate success. Then, illustrate how procurement activity is contributing to the goals. For example, if a KPI is earnings per share (EPS), show how much EPS the procurement team has contributed through its work.
Be sure to use easy-to-understand charts and avoid jargon when delivering your procurement presentation.
Do You Want a More Rewarding Procurement Career?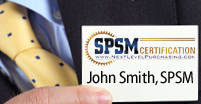 Are you tired of not getting enough opportunities, respect, and money out of your procurement career? Well, guess what? Nothing will change unless you take action towards becoming a world-class procurement professional.
Earning your SPSM® Certification is the action to take if you want to bring the most modern procurement practices into your organization and achieve your career potential. Download the SPSM® Certification Guide today to learn how to get started on your journey to a more rewarding procurement career!
Need Better Performance From Your Procurement Team?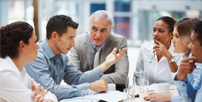 Are you a procurement leader whose team isn't achieving the results you know are possible? Maybe it's not enough cost savings. Or frustrating performance from the supply base. Or dissatisfied internal customers.
You need a performance improvement plan that's easy to implement and quick to produce results. The NLPA can help.
Download our whitepaper "The Procurement Leader's Guide To A More Successful Team." You'll learn the 7 steps for transforming your staff into a results-producing, world-class procurement team.
Are You Getting The Most Out of Your NLPA Membership?
Members of the NLPA get more than just articles like this by email. As a member, you also get access to:
The Procurement Training & Certification Starter Kit
The latest Purchasing & Supply Management Salaries Report
Leading-Edge Supply Management™ magazine
Members-only webinars 10x per year
And more!
If you haven't been taking advantage of these benefits, why not log in and start now?
Copyright 2012. This article is the property of Next Level Purchasing and may not be copied or republished in any form without the express written consent of Next Level Purchasing.
Click here to request republishing permission.