The 4 Worst Procurement Myths
PurchTips edition #208
By Charles Dominick, SPSM, SPSM2, SPSM3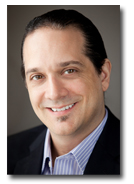 Do You Believe These Common Procurement Myths?
Myth #1: More specific specifications are always better. When all suppliers bid on the same exact requirements, you get the assurance of an equitable or "apples-to-apples" comparison and the ability to use fewer variables when comparing suppliers. While that's good in some situations, overly restrictive specs may keep you from capitalizing on the strengths of suppliers whose capabilities can offer more profitable options.

Myth #2: Total cost of ownership (TCO) analysis is always the best method on which to base a supplier selection. TCO analysis is indeed a very useful practice. However, when different supplier offerings can deliver different value to your organization in the form of things like higher revenue opportunities, TCO analysis may not lead to the most profitable decision. Total Value Management may be a more appropriate method.

Myth #3: Privately-held suppliers will never share their financial statements. Many privately-held suppliers do resist sharing financials with prospects. However, making the disclosure of financial statements a condition of awarding business and being willing to make accommodations - such as signing a non-disclosure agreement and limiting access to the statements - can convince suppliers to share financials.

Myth #4: Long-term contracts should always begin immediately after a sourcing process. While customary to award a long-term contract after reviewing a proposal and negotiating, a supplier selection that seemed smart "on paper" can be disappointing in reality, leaving you stuck trying to make it work because you've made a long-term commitment. When you structure your sourcing process to include a short trial period, if the most attractive bidder fails to perform, you can explore the next alternative. I call this practice "dating suppliers before marrying them."

For a fifth myth, go to http://tinyurl.com/28dxyy9
Do You Want a More Rewarding Procurement Career?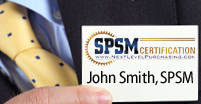 Are you tired of not getting enough opportunities, respect, and money out of your procurement career? Well, guess what? Nothing will change unless you take action towards becoming a world-class procurement professional.
Earning your SPSM® Certification is the action to take if you want to bring the most modern procurement practices into your organization and achieve your career potential. Download the SPSM® Certification Guide today to learn how to get started on your journey to a more rewarding procurement career!
Need Better Performance From Your Procurement Team?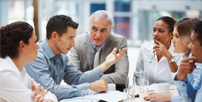 Are you a procurement leader whose team isn't achieving the results you know are possible? Maybe it's not enough cost savings. Or frustrating performance from the supply base. Or dissatisfied internal customers.
You need a performance improvement plan that's easy to implement and quick to produce results. The NLPA can help.
Download our whitepaper "The Procurement Leader's Guide To A More Successful Team." You'll learn the 7 steps for transforming your staff into a results-producing, world-class procurement team.
Are You Getting The Most Out of Your NLPA Membership?
Members of the NLPA get more than just articles like this by email. As a member, you also get access to:
The Procurement Training & Certification Starter Kit
The latest Purchasing & Supply Management Salaries Report
Leading-Edge Supply Management™ magazine
Members-only webinars 10x per year
And more!
If you haven't been taking advantage of these benefits, why not log in and start now?
Copyright 2010. This article is the property of Next Level Purchasing and may not be copied or republished in any form without the express written consent of Next Level Purchasing.
Click here to request republishing permission.