How Procurement Pros Should Use LinkedIn
PurchTips edition #253
By Charles Dominick, SPSM, SPSM2, SPSM3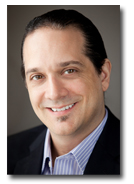 What Are The Goals Of Using LinkedIn?
As of this writing, I am connected with 2,100+ procurement professionals on LinkedIn. The SPSM LinkedIn Group has 1,600+ members. Clearly, social networking is embraced in procurement.

But why do procurement professionals - and why should you - use social networking? Authors and consultants say that you should participate in sites like LinkedIn for reasons such as "to build your personal brand" or "to enlarge your network." But what these things really mean isn't always obvious.

I like to simplify things and say that there are three "end goals of social networking" and there are three "objectives of social networking interactions." For most procurement professionals, the three "end goals of social networking" are: to get a job, to learn from others, and/or to connect with suppliers who can help you towards your goals. To achieve these end goals, you need to interact and make sure each of those interactions accomplishes the three objectives of social networking interactions: to be known, to be liked, and to be trusted.

Let's illustrate how to accomplish these objectives by imagining a situation where one user asks for advice and another user ("John") gives advice that you disagree with. One option would be for you to emphatically state that John is wrong and cite a litany of reasons why. Another option would be for you to give your own advice and, if truly necessary, gently cite risks of John's approach. For example, you could say something like "While John suggested bypassing your sales rep and calling the supplier's president directly - and that may be necessary in some situations - always be sure to consider the positive, collaborative relationship that you may need to have with the sales rep in the future when deciding whether or not to take that action."

While some people may enjoy "poking holes" in others' advice, they don't realize that every social networking interaction should serve to help others know, like, and trust them. Someone who posts something abrasive might get themselves known. If their advice is sound, it might even get them trusted. But if you don't achieve all three objectives of social networking interactions, you're not likely to achieve the end goals of social networking.
Do You Want a More Rewarding Procurement Career?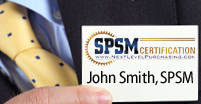 Are you tired of not getting enough opportunities, respect, and money out of your procurement career? Well, guess what? Nothing will change unless you take action towards becoming a world-class procurement professional.
Earning your SPSM® Certification is the action to take if you want to bring the most modern procurement practices into your organization and achieve your career potential. Download the SPSM® Certification Guide today to learn how to get started on your journey to a more rewarding procurement career!
Need Better Performance From Your Procurement Team?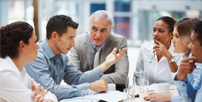 Are you a procurement leader whose team isn't achieving the results you know are possible? Maybe it's not enough cost savings. Or frustrating performance from the supply base. Or dissatisfied internal customers.
You need a performance improvement plan that's easy to implement and quick to produce results. The NLPA can help.
Download our whitepaper "The Procurement Leader's Guide To A More Successful Team." You'll learn the 7 steps for transforming your staff into a results-producing, world-class procurement team.
Are You Getting The Most Out of Your NLPA Membership?
Members of the NLPA get more than just articles like this by email. As a member, you also get access to:
The Procurement Training & Certification Starter Kit
The latest Purchasing & Supply Management Salaries Report
Leading-Edge Supply Management™ magazine
Members-only webinars 10x per year
And more!
If you haven't been taking advantage of these benefits, why not log in and start now?
Copyright 2012. This article is the property of Next Level Purchasing and may not be copied or republished in any form without the express written consent of Next Level Purchasing.
Click here to request republishing permission.