Is Your Procurement Job At Risk?
PurchTips edition #297
By Charles Dominick, SPSM, SPSM2, SPSM3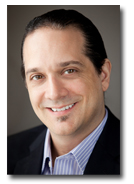 Are You Properly Preserving Your Procurement Job?
I attended a procurement conference last week. While there, I sat in on a roundtable of procurement executives discussing how to build a high-performing team. And a favorite tactic for doing so was replacing some existing procurement employees with new ones.
The group talked about some common characteristics of the team members whose procurement jobs were terminated. So, based on this discussion, I will give you some tips on how to not be the type of individual that is at the highest risk of losing his or her procurement job!
Show your leader that you have a "high ceiling." Some of the executives in this discussion said that they were willing to take chance on a new, young employee instead of retaining an existing employee because the new, young employees had a "high ceiling" where the existing employees didn't. This meant that the new, young employees were perceived to have the intellectual potential to contribute much more than the existing employees, who were perceived to only be able to contribute what they've been contributing and are unlikely to improve much more. Thus, you should show that you are constantly learning and your performance measures should show that you are consistently improving at your procurement job. In other words, because you are still learning and improving, you have not yet reached your "ceiling."


Show that you can adapt to change. When they were newly appointed to their procurement leadership positions, many of these executives felt that the team members that they inherited were stuck in their ways of doing things and resistant to change. That alone signaled the need to bring "new blood" in. To be perceived as a viable team member, you should demonstrate that you welcome change and won't fight it.


Show that you are likeable. More than ever, procurement professionals have to influence and inspire key employees across the enterprise to participate in procurement initiatives. No one wants to follow the lead of an unlikeable person. Some of these executives felt that they would be much more effective by "teaching procurement to good people" than keeping "experienced, but dysfunctional, procurement people" on board.
Do You Want a More Rewarding Procurement Career?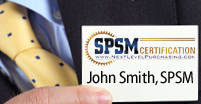 Are you tired of not getting enough opportunities, respect, and money out of your procurement career? Well, guess what? Nothing will change unless you take action towards becoming a world-class procurement professional.
Earning your SPSM® Certification is the action to take if you want to bring the most modern procurement practices into your organization and achieve your career potential. Download the SPSM® Certification Guide today to learn how to get started on your journey to a more rewarding procurement career!
Need Better Performance From Your Procurement Team?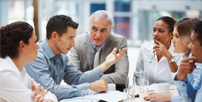 Are you a procurement leader whose team isn't achieving the results you know are possible? Maybe it's not enough cost savings. Or frustrating performance from the supply base. Or dissatisfied internal customers.
You need a performance improvement plan that's easy to implement and quick to produce results. The NLPA can help.
Download our whitepaper "The Procurement Leader's Guide To A More Successful Team." You'll learn the 7 steps for transforming your staff into a results-producing, world-class procurement team.
Are You Getting The Most Out of Your NLPA Membership?
Members of the NLPA get more than just articles like this by email. As a member, you also get access to:
The Procurement Training & Certification Starter Kit
The latest Purchasing & Supply Management Salaries Report
Leading-Edge Supply Management™ magazine
Members-only webinars 10x per year
And more!
If you haven't been taking advantage of these benefits, why not log in and start now?
Copyright 2014. This article is the property of Next Level Purchasing and may not be copied or republished in any form without the express written consent of Next Level Purchasing.
Click here to request republishing permission.