How Procurement & Finance Can Collaborate
PurchTips edition #214
By Charles Dominick, SPSM, SPSM2, SPSM3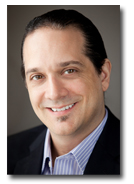 Do You Collaborate With Finance In These 4 Ways?
Agreeing on Cost Savings Reporting Standards. When procurement departments use the term "cost savings," they are often referring to price reductions. When CFO's hear the term "cost savings," they often expect to see a reduction of expenses from the previous year's income statement to the current year's. Not every price reduction is reflected on the income statement like that and, as a result, some CFO's doubt Procurement's cost savings claims. By agreeing with Finance on standards and using the income statement to "keep score," Procurement's cost savings reporting will be more believable.
Considering The Downsides of Certain Cash Flow Strategies. As credit became harder to get in recent years, organizations sought ways to hold onto cash longer. One way was for CFO's to insist on extending supplier payment terms to 90 or more days. That improves cash flow, but Procurement sees consequences that Finance may not: supplier relationships being strained, suppliers raising prices to compensate for slower cash receipt, or even having fewer suppliers willing to do business with the organization. By collaborating, Procurement and Finance can construct a more balanced cash strategy.
Determining a Balanced Inventory Approach. One line on a balance sheet that CFO's watch to evaluate performance is inventory. CFO's generally don't like high inventory. They feel that using cash to procure items that sit idly on the shelf is wasting the opportunity to invest that cash in activities that will provide a return on investment. However, Procurement knows the operational realities of inventory: many organizations need it to make sales and continue operating through unexpected events like a spike in demand or an interruption in supply. Again, Procurement-Finance collaboration can help by identifying the inventory needed to balance operational continuity and working capital strategies.
Considering Supply Market Forces When Setting Financial Goals. Finance sets expense goals. If these expenses involve commodity purchases, Finance may not have the same awareness that Procurement does with regard to how commodity prices fluctuate. By Procurement and Finance collaborating, the organization can avoid setting unrealistic financial goals that will harm them later.
Do You Want a More Rewarding Procurement Career?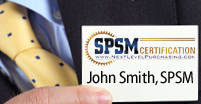 Are you tired of not getting enough opportunities, respect, and money out of your procurement career? Well, guess what? Nothing will change unless you take action towards becoming a world-class procurement professional.
Earning your SPSM® Certification is the action to take if you want to bring the most modern procurement practices into your organization and achieve your career potential. Download the SPSM® Certification Guide today to learn how to get started on your journey to a more rewarding procurement career!
Need Better Performance From Your Procurement Team?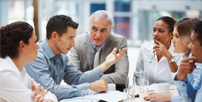 Are you a procurement leader whose team isn't achieving the results you know are possible? Maybe it's not enough cost savings. Or frustrating performance from the supply base. Or dissatisfied internal customers.
You need a performance improvement plan that's easy to implement and quick to produce results. The NLPA can help.
Download our whitepaper "The Procurement Leader's Guide To A More Successful Team." You'll learn the 7 steps for transforming your staff into a results-producing, world-class procurement team.
Are You Getting The Most Out of Your NLPA Membership?
Members of the NLPA get more than just articles like this by email. As a member, you also get access to:
The Procurement Training & Certification Starter Kit
The latest Purchasing & Supply Management Salaries Report
Leading-Edge Supply Management™ magazine
Members-only webinars 10x per year
And more!
If you haven't been taking advantage of these benefits, why not log in and start now?
Copyright 2010. This article is the property of Next Level Purchasing and may not be copied or republished in any form without the express written consent of Next Level Purchasing.
Click here to request republishing permission.