Procurement Ethics: Use DRD & Stay Clean
PurchTips edition #201
By Charles Dominick, SPSM, SPSM2, SPSM3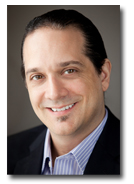 How Can You Avoid A Procurement Ethics Scandal?
Plain and simple: it is unethical for a procurement professional to award an order to a supplier with whom he or she has a personal or financial relationship. However, finding an organization where none of its employees have a friend, spouse, etc. among its supply base's thousands of employees can be challenging.

So, what should you do if you have a relationship with a current or potential supplier's employee?

I recommend a process called DRD, which I pronounce like "dirty" for ease of remembering. DRD stands for Disclose, Recuse, Document - three steps to take so that decisions are made without unethical influence.

Disclose means to advise management of a relationship that may appear to be a conflict of interest.

Recuse means to remove yourself from participation in a decision in order to avoid a conflict of interest. When you disclose the relationship to management, advise them that you want no involvement in the decision due to the potential for real or perceived personal gain.

Document means to produce and retain written correspondence about your disclosure. Ethical accusations often arise months or years after a decision is made. By then, it can be difficult to remember the steps taken to maintain the integrity of the decision-making process. Forgotten details only strengthen the appearance of impropriety. Good documentation can prove that a decision was reached ethically.

A procurement department should then ensure that those with a personal supplier relationship are prevented from accessing sensitive information such as the pricing of competing suppliers. Some organizations even go as far as maintaining a conflict of interest database and requiring employees to disclose certain relationships upon being hired, when permitted by law.

Though you can't guarantee that every procurement team member will be free of relationships with supplier employees, good procedures can reduce the risk for accusations of unethical procurement decisions.
Do You Want a More Rewarding Procurement Career?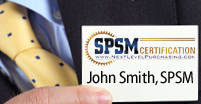 Are you tired of not getting enough opportunities, respect, and money out of your procurement career? Well, guess what? Nothing will change unless you take action towards becoming a world-class procurement professional.
Earning your SPSM® Certification is the action to take if you want to bring the most modern procurement practices into your organization and achieve your career potential. Download the SPSM® Certification Guide today to learn how to get started on your journey to a more rewarding procurement career!
Need Better Performance From Your Procurement Team?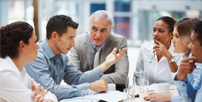 Are you a procurement leader whose team isn't achieving the results you know are possible? Maybe it's not enough cost savings. Or frustrating performance from the supply base. Or dissatisfied internal customers.
You need a performance improvement plan that's easy to implement and quick to produce results. The NLPA can help.
Download our whitepaper "The Procurement Leader's Guide To A More Successful Team." You'll learn the 7 steps for transforming your staff into a results-producing, world-class procurement team.
Are You Getting The Most Out of Your NLPA Membership?
Members of the NLPA get more than just articles like this by email. As a member, you also get access to:
The Procurement Training & Certification Starter Kit
The latest Purchasing & Supply Management Salaries Report
Leading-Edge Supply Management™ magazine
Members-only webinars 10x per year
And more!
If you haven't been taking advantage of these benefits, why not log in and start now?
Copyright 2010. This article is the property of Next Level Purchasing and may not be copied or republished in any form without the express written consent of Next Level Purchasing.
Click here to request republishing permission.